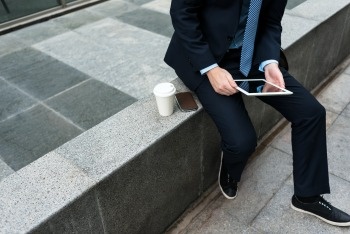 Since joining MarketResearch.com, Freedonia's analysts have produced a huge number of blog posts to give readers an inside look at the latest market research. The Freedonia Group's large crew of in-house analysts write about 120 Industry Studies and 600 Freedonia Focus Reports per year.
The blogs not only give us a chance to show our creative side, but also share some interesting tidbits we learned while writing our studies and reports. Read on for a list of the most-viewed blog posts by our analysts in 2016.
Learn about current packaging trends in produce, meat, poultry, seafood, and more.
While drones are well-known in military applications, this article discusses growth and opportunities in commercial and consumer applications.
The Freedonia Custom Research division shares different ways to present data that best meet clients' needs.
Outdoor living trends and long-term weather patterns affect new product development in the landscaping industry.
This article explains the different types of data that are available for use in market research.
Will lithium producers meet the rapidly growing needs of battery and electric vehicle suppliers?
See why the lock segment accounted for 72 percent of the $6.1 billion mechanical security market.
The hows and whys of wine packaging — from glass bottles to bag-in-box containers to cans and more.
With the average supermarket in the US carrying more than 40,000 items, brand owners face a daunting task in attracting attention to their products.
Freedonia Group analyst Esther Palevsky discusses how "formidable competition and technological complexity limits the number of competitors" in this growing industry.
A broad range of materials are used to make batteries — including metals, chemicals, polymers, carbon and graphite, silicas, glass fibers, paper, rubber, and ceramics.
Freedonia analyst Matt Zielenski weighs in on Shaw Industries' acquisition of USFloors.
Why is a vacuum company making hair dryers and what on Earth is "peak beard"? These questions and more are addressed.
Carbon fiber has recently scored its first major commercial success.
This blog discusses the many industries that affect steel pipe.
Patent expirations and competition from generic brands will soften the growth potential for oral dosage formulations.
Chris Staneluis describes the capabilities of the Freedonia Custom Research division.
"Even in a country expected to total nearly 335 million people, that's a lot of booze."
Read about the new possibilities and opportunities for this growing industry.
Focus Reports Analyst Steven Richmond addresses the challenges faced by mattress makers today.
Americans love their cars, but this blog post discusses how consumer spending on public transportation services outgrew spending on new motor vehicles.
To keep up with the latest market intelligence, be sure to check out the new blogs on our website.
---
About the Author: Corinne Gangloff is Marketing Email/Press Release Manager with The Freedonia Group, a division of MarketResearch.com.