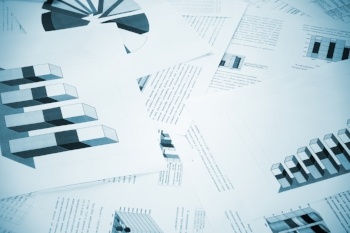 Among all of the services and capabilities we offer at Freedonia Custom Research, the most common are market sizing and competitive landscape studies. Important strategic decisions rely on valid data and clear market analysis. Clients come to Freedonia for our reliable and trustworthy market research process and our high level of collaboration.
These services and capabilities include:
Market segmentation, geographic segmentation, and end-user segmentation that go beyond off-the-shelf offerings
Market growth forecasts that combine complex quantitative models with bottom-up market insights and analysis
Market sizing, including tough-to-measure business-to-business markets
Market share estimation and analysis across multiple segments
Many other customizable offerings
An example of these services is a recent successful engagement we completed for a manufacturer of industrial components. This company was seeking an independent, third-party assessment of target end-market verticals by global region. As part of this study, our team was also requested to investigate and report on the competitive landscape and segment market shares within this company's markets.
We collaborated extensively with the client to create the study structure before the client was satisfied with the geographic and end-market segmentation scope and the structure of the final deliverable. Once this decision was made, the client then required the study to be completed in a tight timeframe which was especially difficult given the nature of the deep analysis performed on a global level.
Example of geographic scope for this project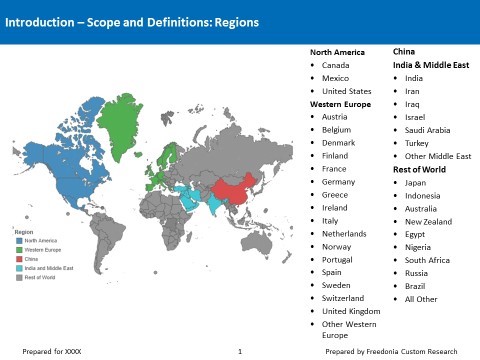 In just six weeks of fieldwork and research, our custom research team contacted 30 decision makers of important market players. These primary interviews were key to understanding, in real-time, the underpinnings of the market, unique insights, and validating assumptions, data, and trends. For this engagement, our experience suggested we contact market constituents throughout the global supply channel to understand the drivers of this industrial component market. Therefore, the interview set spanned the target industry landscape by contacting component manufacturers, end-market users, and distributors.
Like many of our clients, this firm called out China as one of the key global regions to dig into. Our experienced Beijing office delivered dependable information regarding the market demand and a detailed view regarding the competitive environment that is so important for clear decision making in this high-ranking economy. Given the unreliable and sometimes opaque nature of published Chinese data, we believe this China research capability is a strong feature of our market research services.
Example of demand segementation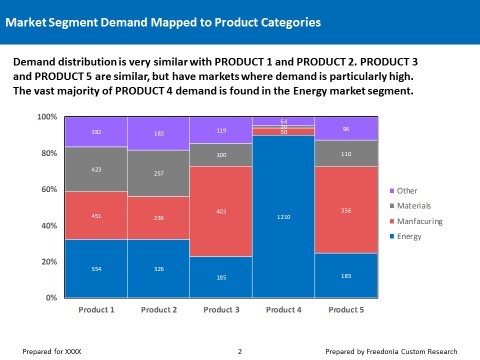 As a result of this research and analysis, we provided the client 19 demand and competitive landscape charts, 38 tables, and over 260 different pieces of data. But more importantly, our quality team of analysts synthesized and presented this data in a form so the client could share it with their board of directors in order to make very informed strategic decisions.
To discuss a similar research study with Freedonia's custom research team, please contact your MarketResearch.com representative at +1.240.747.3093.
---
About the Author: Chris Staneluis is the Director of Client Services at Freedonia Custom Research, a division of MarketResearch.com.