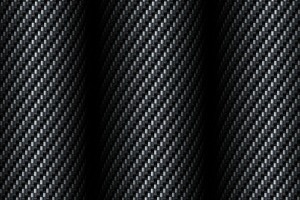 Carbon fiber has been touted as the material of the future for decades. Reinforced plastics (called composites) with carbon fiber are several times stronger and several times lighter than steel or aluminum. The problem, of course, is that carbon fiber composites are also much more expensive — anywhere from $40 per pound to $500 per pound depending on the application.
However, carbon fiber has recently scored its first major commercial success, in the aerospace market. Aircraft manufacturers such as Boeing and Airbus had been experimenting with carbon fiber composites for a number of years, but the material was never able to be used for large aircraft structures such as the wings or body. That all changed with the Boeing 787 Dreamliner, which uses carbon fiber composites for the main structure, accounting for about half of total weight of the plane.
According to Larry Catsonis, an Analyst with the Freedonia Group, the Boeing 787 — which only entered production in 2011 — generated $2.7 billion in composites sales from US manufacturers in 2015. Carbon fiber composites also make up more than half of the weight of a new Airbus airliner, the A350 XWB, which made its first delivery in 2014.
Despite the success of carbon fiber in these airliners, future prospects for composites in the aerospace industry are mixed. To date, Boeing and Airbus do not have plans to redesign any of their other airliners to be as composites-intensive as the 787 and A350, which are expected to reach peak production over the next five years. As a result, carbon fiber will have to seek out other markets if the stellar growth seen in recent years is to continue.
The automotive market has long been the holy grail for carbon fiber producers. If the material could replace metal in even a small component on a vehicle, once that gets multiplied by the 12 million cars produced in the US every year, it adds up to a whole lot of carbon fiber. The most recent CAFE standards, which require substantial increases in vehicle fuel economy by 2025, provide a tremendous incentive to use lightweight carbon fiber composites.
According Catsonis, however, there are still strong headwinds preventing a breakout: "Carbon fiber composites are still far too expensive to be used in the chassis or any other high volume application in motor vehicles. Additionally, while composites allow for the potential of substantial vehicle weight savings, they will compete with other lightweight materials such as specialty plastics and aluminum alloys."
Freedonia Analyst Bridget McMurtrie echoes this, forecasting 6.5 billion pounds of aluminum in American vehicles by 2023 — and less than half a percent of that for carbon fiber composites.
If not aerospace or automotive, then where will growth for carbon fiber come from? The wind energy market is one of the most fruitful opportunities. Thanks to the multi-year extension of the Production Tax Credit for renewable energy in December 2015, the notoriously volatile wind energy market will see some degree of stability through 2019. Additionally, the increasing size of wind turbine installations will be a boon to suppliers of carbon fiber composites, since "larger blades require the use of stronger and more lightweight materials," than conventional composites, according to Catsonis.
Pressure vessels are another favorable outlet for carbon fiber composites. The use of carbon fiber allows for lightweight storage of compressed gases, which is essential for next-generation automotive technologies such as natural gas vehicles and fuel cell vehicles.
Don't completely count out the aerospace and automotive markets, however, as there are bright spots for carbon fiber in both sectors. Production of the long-delayed F-35 fighter jet — which is about one-third composites by weight — is finally starting to ramp up, boosting sales for carbon fiber materials from companies such as Cytec (Solvay) and Hexcel. And the desire to commercialize carbon fiber in the automotive market has spurred a number of collaborations between the two industries, including partnerships between GM and Teijin, Ford and Dow Chemical, and BMW and SGL Carbon.
So even though carbon fiber has not yet scored that "killer app" that will transform it from niche product to widespread acceptance, the future for the material looks very promising.
Learn More
For a comprehensive look at the demand landscape for various composites, see High Performance Composites, published by The Freedonia Group. This 180-page industry study presents historical demand data and forecasts by fiber type, market, and resin. The study also covers market environment factors, industry structure, and company market share.
---
About the Author: Kent Furst is the Manager of Polymers & Materials at The Freedonia Group, where he supervises the production of market studies on the plastics, coatings, adhesives, elastomers, metals, and minerals industries.