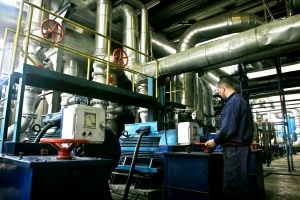 As of 2015, the global market for graphene remained in its infancy, with approximately three-fourths of spending dedicated to R&D activities. Challenges related to manufacturing processes and methods of modifying graphene have prevented wider adoption of the material and limited commercialization to just a handful of graphene-based products. As manufacturing technologies advance and prices fall, more and more products are expected to reach market readiness, boosting commercial graphene demand relative to R&D spending across several segments.
The Future of Commercialization
Graphene was first isolated in the early 2000s, and to date there is not a "graphene industry" in the sense that there is a chemical or motor vehicle industry. However, many of the typical elements of a discrete industry (such as producers and end users) are in place.
Although demand in 2015 was fairly limited, there were several active suppliers, in addition to laboratories, universities, and end users that produced research quantities for captive use. While there are relatively few manufacturers of graphene-based commercial goods, increasing numbers of firms are beginning to develop and market products that incorporate graphene, or are using graphene to improve existing technologies.
Several barriers currently deter new participants from entering into the graphene industry, including:
Risks due to the small size of the current market
High costs associated with production and necessary equipment
Limited training and expertise in the relatively new field
Long lead times for product commercialization
Suppliers in This Emerging Industry
As of 2015, global output was dominated by suppliers of graphene nanoplatelets and graphene oxide. Here is a summary of those suppliers.
Angstron Materials is a manufacturer of ultra-thin, pristine graphene nanoplatelets, graphene oxide raw materials, and related graphene-enhanced products for the automotive, aerospace, defense, military, energy, electronics, and other markets. The company is privately held.
Applied Graphene Materials PLC is involved in the development, manufacture, and supply of high-purity graphene powder and graphene dispersions. The company's products have potential applications in the functional fluid, polymer, composites, coatings, semiconductor, automotive, aerospace, energy, printing, and other markets.
Directa Plus is involved in development and commercialization of novel carbon and metal nanotechnology-based manufacturing processes. The privately held company also manufactures and supplies a range of graphene-based nanomaterials for consumer and industrial applications.
Vorbeck Materials is a specialty materials company involved in the production and supply of graphene and graphene-based products for the electronics and other industries. The company is privately held.
XG Sciences is a producer of graphene nanoplatelets and related advanced nanomaterials for the energy storage, electronics, automotive, aerospace, transportation, infrastructure, defense, biomedical, packaging, and other markets. The company's investors include POSCO (South Korea), a global steelmaking company; Hanwha Chemical Corporation Limited (South Korea), a chemical and plastic resin producer that operates as a subsidiary of Hanwha Corporation (South Korea); and Samsung Venture Investment Corporation (South Korea), a venture capital firm that operates as part of Samsung Group (South Korea). In January 2016, XG Sciences filed an initial public offering.
Where to Learn More
The five companies listed above are just a brief example of this emerging industry. To learn more, please see World Graphene, the comprehensive industry study from Freedonia Group, published this month.
Corinne Gangloff
Media Relations Director
The Freedonia Group