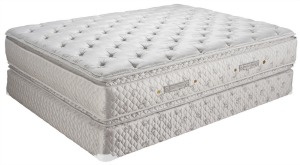 Tempur-Sealy International, a leading manufacturer of sleep products such as mattresses and foundations, received a rather rude wake-up call September 28. Tempur-Sealy's shares (NYSE:TPX) fell over 20% that morning after the company announced that it expected full year sales to decline between 1% and 3% from 2015 levels. While Tempur-Sealy cited lower-than-expected third quarter sales for the revision, the company did not provide an explanation for that decline.
Competing manufacturer Select Comfort Corporation's stock price (NASDAQ:SCSS) also fell on the news, suggesting that investors are concerned about the outlook of the broader industry.
Mattress Firm Restructuring Weighs on Sales
One source of troubles for Tempur-Sealy may be a recent shakeup in the US retail environment. Leading US sleep product retailer Mattress Firm Holding Corp was acquired by Steinhoff International Holdings in mid-September. This, along with Mattress Firm's ongoing project to rebrand many of its stores, likely weighed on the retailer's recent sales. A downturn in sales from Mattress Firm goes a long way in explaining Tempur-Sealy's sudden decline, as Mattress Firm accounted for roughly a quarter of Tempur-Sealy's total sales in 2015.
In evaluating the impact of a potential Mattress Firm slowdown on Tempur-Sealy, an interesting point of comparison will be Select Comfort's third quarter performance. Select Comfort does not rely on third party retailers like Mattress Firm for sales, instead leaning on its own network of stores. As a result, a poor third quarter showing by Select Comfort would be indicative of challenges beyond the Mattress Firm acquisition.
New Entrants Bring New Challenges
A second source of troubles for established manufacturers is a highly successful group of startups, which have leveraged consumer frustrations concerning confusing product information, high prices, and pushy salespeople. Led by "bed-in-a-box" companies — so called because their mattresses are delivered compressed in cardboard boxes for easier shipping — these firms designed their businesses to address all of these hassles. For example, Casper Sleep and Tuft & Needle each offer a single line of relatively affordable mattresses that are primarily sold online. The two companies also offer 100-day trial periods, during which mattresses may be returned for a full refund at no cost to the consumer.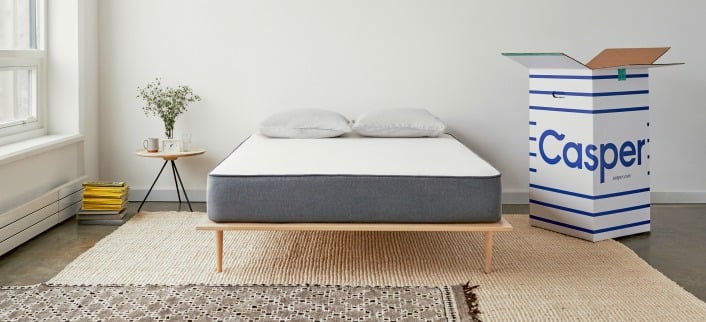 Photo Source: Casper.com
While still relatively small players, these startups have undergone sharp growth in the last few years. The bed-in-a-box model has particularly resonated with younger consumers, who have been the driving force behind the trend. Continued growth by these manufacturers will come at the expense of established producers, such as Tempur-Sealy.
Want to Learn More?
Don't worry, we have you covered! For additional information and analysis of US market and industry trends, see Sleep Products: United States, a report published by the Freedonia Focus Reports division of The Freedonia Group. The report also includes numbers and analysis covering US sleep product demand and shipments by product for 2005-2015 with projections to 2020. Product segments include:
innerspring mattresses
non-innerspring mattresses
foundations
sleep system ensembles.
While you're there, check out some of our related reports, which include Bed & Bath Furnishings: United States and Household Furniture: United States.
---
About the Author: Steven Richmond is a Market Analyst with Freedonia Focus Reports. He conducts research and writes a variety of Focus Reports, which offer concise overviews of market size, product segmentation, business trends, and more.