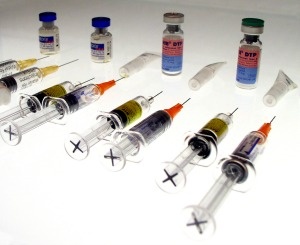 Have you heard of aseptic packaging? It's a type of packaging where the contents and the container are commercially sterilized separately and are then combined in a sterile environment.
The $4.6 billion aseptic packaging market accounted for three percent of US packaging in 2015. In unit terms, demand is expected to expand 3.7 percent annually to 68.5 billion in 2020. Read on to learn more about this growing market.
Drivers of Growth
Easy distribution and storage for food and beverages, as well as drug sterility requirements, are the main drivers of growth. Dairy-based food and beverages will fuel fast growth, especially in plastic bottles, since they can be passed through the supply chain unrefrigerated.
Pharmaceuticals comprised the largest market for aseptic packaging in 2015, accounting for 61 percent of total demand. New biotechnology-based injectable drugs need aseptic filling and packaging since they tend to be heat-sensitive, making the high heat used in some other sterilization processes unfeasible.
The beverage market will grow the fastest, supported by continued expansion in beverage production and the increased adoption of aseptic packaging for dairy and other ready-to-drink beverages. Growing interest in natural and minimally processed food and beverage products will also spur growth for aseptic packaging. The short heating time and lower temperature of aseptic processing minimizes loss of flavor and nutrients and offers extended shelf life without preservatives. On the other hand, faster advances will be moderated by the relatively high cost of aseptic processing equipment, though the prices have come down in recent years. Additionally, growth will be restrained by the reluctance of food and beverage firms to shift away from highly efficient hot-fill and retort processing operations.
The Competitive Landscape
According to Freedonia Group Analyst Esther Palevsky, "Formidable competition and technological complexity limits the number of competitors."
Fewer than 100 companies compete in the US aseptic packaging market. The majority of these firms are suppliers of pharmaceutical packaging, particularly parenteral containers for biotechnology-based pharmaceuticals.
A more limited number of companies are engaged in the production of aseptic packaging for food and beverage applications. This category offers significant barriers to entry due to already established players. Food and beverage manufacturers are often deterred from choosing aseptic processing due to the complexity of the technology, the need for highly trained staff, the need to fulfill numerous regulatory requirements to operate aseptic facilities, and the relatively high cost of equipment. As a result, product manufacturers frequently outsource aseptic filling and packaging to co-packers, especially for new product launches.
Get More Information
To learn more, download the Freedonia industry study Aseptic Packaging, which presents historical demand data and forecasts by product and market. The study also examines market environment factors, assesses company market share, and profiles 36 US industry players.
Corinne Gangloff
Media Relations Director
The Freedonia Group