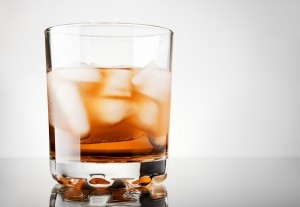 US demand for distilled spirits is forecast rise 2.2% annually, amounting to 580 million gallons in 2020. Even in a country expected to total nearly 335 million people, that's a lot of booze.
The distilled spirits industry can thank Don Draper, the alcohol swilling ad man from the retro-themed television show Mad Men, for reigniting a cocktail culture among US consumers, particularly millennials. While Draper might have ordered a simple Old Fashioned (or three?) with lunch, today's drinkers are more creative; cocktails with exotic inspirations — created, of course, by bartenders refashioned as "mixologists" — are de rigueur at many bars and a growing number of restaurants.
But the tequila-based margarita remains the king of cocktails, accounting for about one in every three cocktails ordered. That number more than doubles on Cinco de Mayo each year. Demand for tequila is expected to rise 3.8% annually — the fastest rate among the major spirits types — amid the continued dominance of this cocktail and the growing Hispanic influence in US culture.
At the same time, barrel-aged varieties such as Beam's Hornitos Black Barrel are drawing whiskey enthusiasts to the tequila segment. Tequila has caught the attention of connoisseurs as a beverage to be sipped and savored "neat" and that trend contributes to especially robust growth in the premium and superpremium tiers of the market.
Americans drink more whiskey than tequila, and Fireball Cinnamon Whisky is one of the fastest growing brands. Sales of Fireball rose 16% in 2015 alone as this fiery spirit becomes the shot of choice among many drinkers over the old party standby: Jägermeister. But Irish whiskey is really on fire; consumption rose 17% per year, on average, over the last ten years, propelling sales for brands such as Bushmills and Jameson. Hoping to keep the momentum going, Pernod Ricard launched a new version of the popular brand, called Jameson Caskmates, and two barrel-aged craft brands: Green Spot Château Léoville Barton and Midleton Dair Ghaelach.
The only major spirit hitting the rocks: gin.
Demand for this spirit is projected to fall 1.2% annually through 2020. Consumers are losing interest in the lower shelf stuff, which dominates the US market for this spirit. But top shelf gin, including burgeoning "American-style" craft brands, is growing in popularity. Facing a declining market for many of their mass-produced, value-priced brands, major beverage producers are getting crafty as well. In 2016, for example, Pernod Ricard acquired a majority share of Monkey 47 (produced by Black Forest Distillers), a German craft brand that has garnered an international consumer following.
For more insight into the trends shaking up this market, read the Freedonia Focus Report Distilled Spirits: United States. This 24-page report forecasts the demand for US distilled spirits to 2020, discusses market drivers and constraints, and profiles leading companies.
---
About the Author: Erica Keenan is a Research Analyst with Freedonia Focus Reports, a division of The Freedonia Group. She conducts research and writes a variety of Focus Reports, which offer concise overviews of market size, product segmentation, business trends, and more.