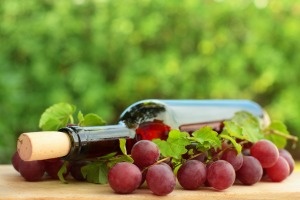 Wine incites passion — in winemakers and sommeliers, in world-renowned wine writers, and in people who have the occasional glass with dinner or keep a bottle or two around the house.
Whether it's a celebrated vintage from a bygone era purchased at auction or an inexpensive selection grabbed from a display near the cash register for a quick weeknight dinner or Sunday picnic, wine needs to be protected from oxygen. It's the packaging that does this, and while that packaging doesn't stir the kind of emotion that the wine inside may, many people are very opinionated about how the wines they drink are packaged.
In most countries, that packaging (whether it's a $5 or $5,000 wine) is going to be a glass bottle, even though any number of containers can be used. Cans, pouches, aseptic cartons (Tetra Paks), plastic bottles, and bag-in-box containers can all keep most wines safely. Most wine is made to be drunk young, within two years of when it's produced. And those younger wines can be packaged perfectly well in a can or a bag.
So why, centuries after they were first introduced, are glass bottles still the leading container type?
Well, the 300-year head start that bottles enjoy has a lot to do with it, because tradition still means much when it comes to wine. Most folks believe the wine they drink should be in a glass with a stem and come from a bottle with a cork. And, to be fair, glass bottles do a great job of protecting wine, regardless of whether they're sealed with a cork or a screw cap or a synthetic stopper. For sparkling wines or wines that will be stashed away for a good while, glass is generally considered the best option, even though barrier properties for plastics have been improved.
Nevertheless, the packaging mix for wine is changing, if gradually. While glass bottles are the leader in most countries, there is a good bit of regional variability in terms of packaging preferences. In China, consumers are pretty stubbornly committed to the "classic wine experience" that includes wine (often French, usually red) in a glass bottle and sealed with a cork. In Australia, much of the wine for the domestic market is sold in bags-in-boxes (or "casks"), and the wine that's bottled is usually under a screw cap. Meanwhile, "Old World" countries like France and Italy take a more pragmatic approach — favoring traditional packaging for finer vintages and wines heading for export markets, but using plastic bottles and bags-in-boxes for everyday reds and whites at home. The US has been historically slow to accept new packaging formats, but is coming around to the idea of seeing wine in a box, or under a screw cap. (Or perhaps more importantly, coming around to the idea that wine in a box is not, by definition, awful.)
What's prompted the move away from glass bottles then, when they do what they do very well, and have a lot of built-in market advantages?
They tend to cost more than other packaging options, and costs tend to matter to just about everyone. Also, glass bottles are heavy and expensive to ship. Plus, they can break if you're not nice to them. In contrast, empty boxes and cartons are lighter, they don't break, and they can be shipped when they're flat. That's not to say that glass bottles are without green credentials, though: they're recyclable, and producers have also introduced lighter weight bottles.
So the next time you host an important dinner guest, or you're meeting your significant other's parents for the first time, don't feel you have to reach for a bottle with a cork. That box can save you money, and the embarrassment of not being able to find your corkscrew.
Learn More About World Wine Packaging
See my vlog about several types of wine packaging:
For more information, see World Wine Packaging by The Freedonia Group. This comprehensive 358-page industry study presents historical data and forecasts for supply and demand by packaging type and wine container type in five regions and 25 countries.
---
About the Author: Mike Richardson is an Industry Analyst at The Freedonia Group, a leading international business research company, founded in 1985, that publishes more than 100 industry studies annually.