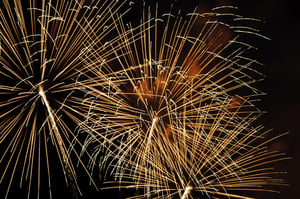 In 2019, the MarketResearch.com blog published data from a variety of leading market research publishers. Our-most read articles covered topics spanning across pet technology innovations, weight loss industry trends, insights on educational publishing, the market for virtual reality in healthcare, and more.
Our expert analysts scoured the data and identified seven growing industries that they believed had some of the best prospects for 2019.
Pet tech products reached $565 million in sales in 2018. Demand is expected to grow for smart pet technologies with innovative features that offer added safety and convenience.
The total U.S. weight loss industry hit a new peak in 2018, growing 4% to $72 billion.
This article highlights key players in the worldwide water treatment market, according to data from The Freedonia Group.
Demand is growing in the physical therapy market due to an aging American population, ongoing sports injuries, joint replacement surgeries, rising obesity levels, and the cost savings and effectiveness of outpatient rehab.
Demographic shifts and lifestyle changes are creating new opportunities in the gardening and landscaping industry.
A market analysis is one of the most important tools a company can leverage to make sound, successful business decisions. This article explains how.
The global video surveillance market is projected to grow at a CAGR of 16.14% during the forecast period from 2018 to 2023 and reach $77.21 billion by 2023.
The global motorcycle market is expected to grow 4.4% per year through 2022 — which marks an improvement over the anemic industry growth between 2012-2017.
Kentley Insights published a fascinating interactive chart of the entire U.S. business economy, which includes data on over 1,000 industries.
The U.S. beverage industry is competitive with many large, mature categories. Finding new growth opportunities is a key concern for beverage companies.
Based on the latest reports by Simba Information, here are three education industry trends to track.
High-quality market research can mitigate risks by helping to test your hypotheses, validate your insights, and build your sense of confidence.
The market for augmented reality and virtual reality in healthcare is expected to grow at a compound annual growth rate of 23.13% from 2018 to 2025.
Demographic information can help you understand your customers on a deeper level, and sourcing this data may be easier than you think.