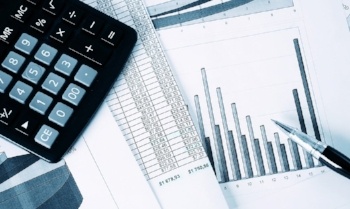 You and your team may be considering a variety of new business ideas and market opportunities, but not all of them are worth pursuing. It's important to narrow down your options and make sure you focus on the ones that have the highest potential for success.
Chasing too many growth initiatives can be dangerous for your business. According to the Harvard Business Review, "As an executive team's priority list grows, the company's revenue in fact declines relative to its peers." But focusing on a small set of promising initiatives can lead to above-average revenue growth.
Follow these five steps to evaluate the attractiveness of a new market opportunity and start prioritizing your business growth initiatives.
1. Research your customers and competition.
Use market research to analyze your customers and competitors on multiple levels. This will help you evaluate whether the demand for a product/service is real, and whether expanding into a potential new market is worthwhile for your company.
Identify consumers segments that share common characteristics such as age, gender, education, income, occupation, and place of residence, or softer variables such as lifestyle and values. Also consider consumer motivation. What "job" is the customer trying to get done? What barriers may be constraining consumption?
Knowing who your key competitors are and assessing their strengths and weaknesses can also illuminate specific growth strategies and ways to differentiate your products and services.
2. Get a high-level view of the market.
However, assessing your customers and competitors is not enough. You also need to obtain a broader understanding of the market as a whole and what the potential of success is in the market.
Otherwise, your organization could be trapped into thinking that a few percentage points increase is enough, where there is actually much more potential. Market researchers are experts at providing the overall objective picture and can help you step away from intra-company thinking.
When analyzing a market, these high-level questions come into play:
What is the market size?
How quickly is the market expanding or contracting?
How many buyers are there?
What are the barriers to entry?
What is the bargaining power of suppliers?
What is the industry value chain?
What is the intensity of the competition?
Is there a threat of new entrants or substitute products or services?
3. Explore adjacent opportunities.
Pursuing adjacent opportunities can also be a winning strategy.
In a five-year study, researchers analyzed the growth and performance of 1,850 corporations. They found that the companies with the most sustained profitable growth had used a systematic, disciplined approach to expand the boundaries of their core business into an adjacent space. Some companies expanded from one geographic market to another, while others applied an existing business model to adjacent segments.
Take Procter & Gamble's Crest toothpaste brand as an example. In the late 1990s, Crest was floundering, but Procter & Gamble revitalized the brand by moving into two other categories — teeth whitening and brushing — with the introduction of Crest Whitestrips and SpinBrush.
The company used the same channels to reach the same customers with the same marketing framework and added more than $200 million of new sales for each new brand in one year.
Keeping your finger on the pulse of a market will help you to maintain a proactive approach and profitably outgrow your rivals by finding ways to expand outside your core business.
4. Understand the business environment factors.
Another area to explore is the overall business environment, which can have a profound impact on company performance and the ways industries operate.
The business environment includes factors such as:
Technological developments
Government regulations
Geopolitical shifts
Economic indicators
Trade policies
Social and cultural norms
As an example, companies in the life science and healthcare sectors currently face a number of potential disruptors that contribute to ongoing uncertainty, as noted by market research firm Kalorama Information, including attempts to repeal and replace the Affordable Care Act, health IT policies, and President Trump's statements about drug pricing.
Other factors impacting markets include Brexit, rising out-of-pocket spending on healthcare, and physician shortages. Any new business opportunity in these sectors will need to be evaluated in the context of these factors and challenges.
5. Find the market research you need fast.
Gathering and synthesizing information about all these categories can take significant time, effort, and expertise, but market research reports can give you a helpful leg up.
"Off-the-shelf" reports, such as those available on MarketResearch.com, can supply you with much of the information you need for a comprehensive understanding of the customer, competition, industry, and business environment.
In these reports, you'll find information on market size, market share, market forecasts, information on regulations, consumer demographics, and much more. In addition, many reports explicitly share analysis on key opportunities for future growth, next-generation product innovation, and emerging marketing strategies.
If you are researching a niche market that is not covered in a published report, you can also commission a custom market research project to fit your unique specifications. Our expert team of in-house analysts regularly assists companies with make-or-break decisions and initiatives such as new product development, geographic market expansion, mergers and acquisitions, competitive intelligence, voice of the customer, and strategic planning.
Download Our White Paper to Learn More
This article is an excerpt from MarketResearch.com's free white paper Finding Business Opportunities: The Importance of Market Research. Download the white paper to learn how companies use syndicated research to gain a competitive edge and drive business growth.
---
Additional Articles