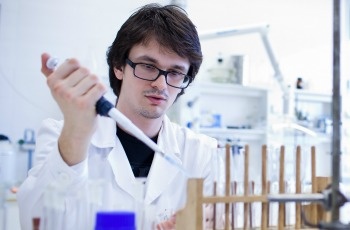 Clinical laboratories are a critical component of health care. Approximately 80% of physicians' diagnoses are a result of laboratory tests, according to Kalorama Information, a healthcare market research firm.
Common routine tests include cholesterol level tests, HIV tests, pap tests, pregnancy tests, and substance abuse tests. Clinical lab testing is also used to monitor diseases and drug treatments. Specialty testing, which is often more costly, may include genetics, immunology, oncology, endocrinology, and other segments.
The clinical laboratory market is highly competitive with hundreds of providers. Kalorama Information recently profiled 12 leading companies in its report Clinical Laboratory Services Market. Here's a quick rundown of the top companies.
Alere, Inc. is a health management company that has grown into a leader in diagnostics solutions. Alere operates on a global scale and has a diverse portfolio of solutions for diagnosing and monitoring health conditions.
Bio-Reference Laboratories, a subsidiary of OPKO Health, is a regionally focused clinical laboratory that processes nearly 10 million tests annually.
DaVita Healthcare Partners, Inc. has about 2,350 outpatient dialysis centers. The company also provides services to more than 900 hospitals. It is headquartered in Denver, Colorado,
Genomic Health, Inc. is a California-based life science company that focuses on genomic-based clinical diagnostics tests for cancer. The company offers the test Oncotype DX for the prediction of breast cancer.
Laboratory Corporation of America, also known as LabCorp, is one of the largest clinical laboratories. It offers more than 4,800 clinical, anatomic pathology, genetic, and genomic tests to customers around the world.
Myriad Genetics, Inc. is a leading provider of specialty laboratory services. Myriad Genetics focuses on six medical specialties: oncology, preventive care, urology, dermatology, autoimmune, and neuroscience.
NeoGenomics, Inc. is a U.S.-based cancer diagnostics company that serves hospital and private pathology laboratories, pharmaceutical development organizations, and office-based oncologists. The company acquired Clarient, Inc. in December 2015.
Quest Diagnostics, Inc. is a top provider of clinical diagnostic services in the U.S. and other select regions. It employs around 43,000 people and offers a wide range of tests through a national network of patient service centers.
Siemens Healthineers, a division of Siemens AG, is a global healthcare company headquartered in Erlangen, Germany. The company provides laboratory diagnostic products and services in a variety of areas including clinical chemistry, drug testing, hematology, immunology, molecular diagnostics, and more.
Sonic Healthcare Limited offers more than 3,000 different tests in a range of specialties. The company is headquartered in Australia and also operates within Europe, the U.S., and New Zealand. Sonic has reported around 100 acquisitions total.
Spectra Laboratories specializes in laboratory testing for dialysis patients and is a wholly-owned subsidiary of Fresenius Medical Care. Spectra's laboratories complete more than 71 million tests each year.
SYNLAB International GMBH offers a wide range of analysis and diagnostic testing services in more than 30 countries worldwide. The company was created through the combination of Labco and Synlab in March 2015.
Understanding the Clinical Laboratory Services Market
Need more information? Kalorama's report covers each of these companies in detail, providing analysis on the following:
Company performance
Key acquisitions, alliances, and partnerships
Products and services
Growth strategy
Locations
Drawing on primary and secondary research, the report also gives readers a comprehensive look at the global industry as a whole, with in-depth market analysis, revenue numbers, market share analysis, and coverage of key issues and trends. Kalorama Information conducted interviews with more than 50 industry players to gather information for this report.
You May Also Like
---
About the Author: Sarah Schmidt is a Managing Editor at MarketResearch.com, a leading provider of global market intelligence products and services.