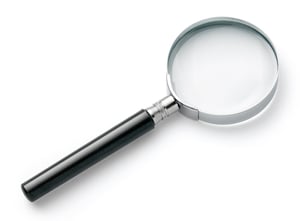 When it comes time to make an important business decision or implement a strategic plan, companies often turn to a toolbox of resources to help determine the best possible course of action. One of the most important tools in this box is the market analysis – an assessment that incorporates both quantitative and qualitative data in order to paint a clear picture of the tangible and intangible factors at play in an industry.
While it's possible to try to perform your own market analysis, often your best bet is to turn to qualified market research providers like The Freedonia Group, Packaged Facts, and Simba Information, who can provide small- and large-scale industry insights backed by decades of experience and expertise.
How to Perform a Market Analysis
Experienced research firms understand how to conduct a market analysis so that it is both comprehensive and concise, answering a range of questions, including (but not limited to):
What is the market size?
Who is the target customer?
What is the competitor environment?
Is the market growing or contracting?
What are potential disruptors?
Taking into account these key queries, a market analysis provides a high-level perspective on the business environment, identifying both opportunities and restraining factors. Credible market research firms can combine primary and secondary research like government statistics, trade publications, and interviews with other industry experts to answer these questions and generate the most accurate possible picture of the industry.
Examples of Market Analysis
Market analysis is not always one-size-fits-all, and the type that will best suit your business' needs will depend on your budget and strategic goals. Here are a few key examples of the kinds of high-quality market analysis you can find through Marketresearch.com and its publishing brands.
Comprehensive Industry Reports: These reports are extensive and wide in scope, offering a broad look at an industry. Reports like these offer not only top line growth rates, but forecasts based on market segmentation and market share by top products and competitors. These studies account for disruptions, regulatory shifts, consumer trends, and other factors that are expected to impact an industry over the forecast period and beyond.
Niche/Hot Topic Studies: Niche reports offer in-depth examination of fast-growing or revolutionary new product segments that are likely to have significant impact on their overall industries over the short- and/or long-term.
Focus Reports: These are short-format market research reports, intended to provide quick insights on a large number of products and services. The reports center on sizing, segmenting and forecasting markets as well as identifying key suppliers, against a backdrop of key quantitative and qualitative trends.
Custom Research: When off-the-shelf research isn't available to meet a business' specific needs, clients can commission custom research reports that are tailored to the company's exact requirements. These reports provide enhanced insights on decisions and initiatives such as strategic planning, new product development, geographic market expansion, mergers and acquisitions, competitive intelligence, and much more.
How Can Market Analysis Improve Your Business Plan?
Whether you're a smaller tier player looking to increase market share, or a leading industry participant defending a top market position, using a market analysis can be beneficial to your business planning. A market analysis can identify not only what the industry is presently doing but where it is going, highlighting areas with the most promising growth opportunities.
Thus, companies that utilize market research are better equipped to make informed decisions regarding research and development and manufacturing investments, regional market entries and expansions, and growth and diversification through M&A activity and new product development.
To Learn More About Market and Industry Analysis
Interested in finding out more about how market research can help you seek new opportunities? Check out MarketResearch.com's free white paper Finding Business Opportunities: The Importance of Market Research. Download the white paper to learn how companies use syndicated research to gain a competitive edge and drive business growth.
Related Reading