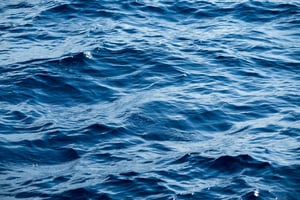 Though fragmented in terms of overall market share, the global water treatment industry is generally dominated by major international suppliers of equipment and chemicals, though smaller, more local manufacturers can play a significant role in driving the market. The Freedonia Group, a division of MarketResearch.com, has years of experience examining this diverse industry, with a full catalog of reports focused on water treatment products and key market participants.
While most of the top tier water treatment companies manufacture both equipment and chemicals, some do specialize in one or the other. Check out a few of the key players that Freedonia anticipates will impact the worldwide water treatment industry through 2019 and beyond.
Danaher is a diverse multinational organization that supplies both water treatment equipment and chemicals to the global market. Products from the company include conventional water filtration equipment and membrane systems, in addition to UV disinfection products. Danaher is also a key supplier of water instrumentation and services.
DuPont is a producer of both water treatment chemicals and equipment, including biocides (AQUCAR, BIOBAN, and ROCIMA); and membrane systems (IntegraFlux). In 2019, the company assumed control of water treatment chemical operations that were previously owned by Dow Chemical Company as part of an expansive, multi-year strategic plan that saw Dow Chemical and DuPont merge, swap selected operations, and subsequently separate into independent public businesses.
Ecolab is a top global supplier of water treatment equipment, chemicals, sanitation and hygiene services, and other technologies. The company's product catalog includes conventional filtration and disinfection equipment, as well as membrane separation products.
Evoqua Water Technologies was one of the leading five suppliers of water treatment equipment to the global market in 2018, according to Freedonia estimates. The company is a leading presence in the US, European, and Chinese markets, providing numerous water services, in addition to water treatment equipment (including conventional filtration and membrane products) and some water treatment chemicals.
Kemira: Kemira, a public Finnish firm, is focused on developing and marketing chemicals for various water treatment applications. The company mainly serves Europe, the Africa/Mideast region, and North America. While Kemira broadly manufactures chemicals for several major markets, the company is especially well-positioned to compete in the pulp and paper industry.
Kurita Water Industries is a major Japanese manufacturer of both water treatment equipment and chemicals. Key chemical brands include Aktiphos, Cetamine, Corrsave, Ferrodor, Ferrolix, Osmotech, while the company markets disinfection products under brands like DesinFix, Ferrocid, and Ferrodor.
Parker-Hannifin is a key producer of motion control products for the automobile, industrial, aviation, marine, space, and other markets. The company's presence in the water treatment industry includes filtration production through the domnick hunter Process Filtration division, the Parker Village Marine division, and a host of businesses formerly operated by CLARCOR, which Parker-Hannifin acquired in early 2017.
Pentair is a leading global supplier of water, fluid, and equipment protection products, primarily manufacturing water treatment products like filters and filtration systems; and ultrafiltration, reverse osmosis, microfiltration, nanofiltration membranes. Significant brands include Aquaflex, MicroGuard, Pentek, Seaflex, Seaguard, and X-Flow membrane equipment; and American Plumber filtration equipment.
SNF was the top manufacturer of water treatment chemicals for the global market in 2018, per Freedonia data. While the company serves most global markets, its presence is particularly strong in the US, Canada, Europe, and Asia. The company's expertise in polymers to manufacture a range of specialty coagulants, flocculants, corrosion inhibitors, scale inhibitors, and other chemicals for water treatment applications.
Solenis is a leading participant in the industrial water treatment chemicals market, especially in manufacturing and power generation. The company is also a supplier of water treatment equipment. Key recent corporate developments include a merger – completed in January 2019 – between Solenis and BASF's paper wet-end and water chemicals business, which is expected to boost Solenis' water treatment market share going forward.
SUEZ was the largest supplier to the world water treatment equipment market in 2018, per Freedonia estimates. SUEZ is a French utility firm that mainly serves water and wastewater treatment markets in Europe, producing filtration and disinfection equipment, membrane products, and chemicals. In recent years, SUEZ has augmented its standing as a top water treatment firm through acquisitions, including its September 2017 purchase of General Electric's GE Water & Process Technologies division, which was a leading North American supplier of water treatment equipment and chemicals.
Veolia Environnement is a top global provider of environmental services, among them water and wastewater, waste management, energy, and transportation services. Through its Veolia Water Technologies subsidiary, the company designs and builds drinking water production and wastewater treatment plants worldwide for industrial and municipal clients, in addition to producing filtration and media equipment, including screen, disc, and granular media pressure filtration modules.
---
Learn More About Water Treatment Systems & Suppliers
For a deeper dive into the water treatment market, be sure to check out Freedonia's portfolio of water treatment market research, including studies on the global equipment and chemicals industry, the membrane separation technologies market, and more.
Click the button below to view a full list of Freedonia's water treatment reports.
---
Related Reading