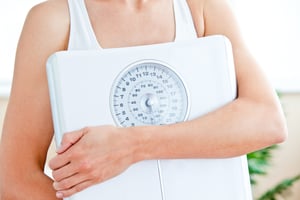 The total U.S. weight loss industry hit a new peak in 2018, growing 4% to $72 billion. The largest diet companies are shifting direction and changing ownership as Weight Watchers rebrands itself to its new name WW and focuses more on wellness, Jenny Craig is up for sale, NutriSystem gets acquired by Tivity Health, and Slim-Fast is acquired by Glanbia, a multilevel marketing firm.
It looks like another year of growth this year as the 2019 "diet season" progresses, fueled by WW, Medifast, and a fairly new commercial chain, Profile by Sanford, which is selling lots of franchises. However, the possibility of a mild recession and a bad winter for much of the country loom as headwinds.
In today's competitive weight loss market, diet companies must find untapped niches, and offer consumers customization and personalization, plus offer both virtual and off-line programs, at different price points. They'll also need to use alternative distribution channels such as: MLMs, healthcare mini-clinics, shopping malls, etc. In addition, they must figure out how to reach overweight Millennials and not chase aging Baby Boomers forever.
9 Things to Know About the U.S. Weight Loss Industry
1. The total U.S. weight loss market grew at an estimated 4.1% in 2018, from $69.8 billion to $72.7 billion. The total market is forecast to grow 2.6% annually through 2023.
2. Millennials represent the future generation of dieters, surpassing Baby Boomers in number. Diet companies will need to reach them via social media and influencers, with affordable programs, apps, virtual weight loss program options, and peer community support. They don't like structured plans involving personal visits to a brick & mortar weight loss center.
3. Commercial chains as a group posted a strong 18% increase in revenues in 2018, to $3.74 billion. This segment of the market is forecast to grow not quite as strongly—8.6% this year, and 6.0% per year through 2023.
4. Meal replacements (shakes, nutrition bars) are still very popular with dieters. They are sold by retailers, diet companies, MLM distributors, and are private labeled by physicians. Sales of meal replacements will outpace the growth of OTC diet pills to 2023 (6.8% per year vs. 5.5%). This market segment was worth a combined $4.7 billion in 2018.
5. Prescription obesity drugs is a $655 million market that has been flat for years. Sales of the newest medications (Contrave, Belviq, Qsymia) have not gained traction. No new anti-obesity drugs are expected to enter the market and gain FDA approval before 2022.
6. Weight loss surgeries is another segment to watch. An estimated 239,000 bariatric surgeries were performed in the U.S. in 2018, constituting a $5.98 billion market. The number of surgeries has been growing about 5% per year. Reimbursement for this typical $25,000 surgery remains a problem.
7. Medical weight loss franchises have seen growth slow since 2017, with some going out of business. Hospitals and physicians are trying to figure out how to make a profit and run a successful program. Marketing and business knowledge, staffing, and competition are proving more difficult than they thought.
8. Dieters want to eat "clean," eliminating preservatives, GMOs, artificial flavors and sweeteners, and this is forcing producers of low-calorie (diet) frozen entrées and diet companies in general to reformulate their foods. Diet dinner entrees is a $1.9 billion market.
9. Diet soft drinks and artificial sweetener sales continue to decline. Diet soda sales fell an estimated 1.6% to $18.63 billion in 2018, and artificial sweeteners fell to $2.25 billion. Consumers are avoiding these products in an effort to "eat clean."
Find Out More
To learn more about this industry, check out Marketdata's new report The U.S. Weight Loss & Diet Control Market, which is now available on MarketResearch.com. This report is a completely revised and updated analysis of Marketdata's best-selling biennial study about the weight loss market. It is the most comprehensive investigation of the U.S. weight loss market published by anyone worldwide.
Marketdata is the only market research firm to regularly track all 10 segments of the U.S. weight loss industry. Marketdata has been publishing independent research studies for 38 years.
Visit the report page to read the full abstract and learn more.
---
About the Author: John LaRosa is the President of Marketdata LLC and is the author of 100+ industry and market studies. His research appears in top media outlets including ABC, CNN, Fox, Forbes, USA Today, The Wall Street Journal, The New York Times, and a variety of trade journals.
Related Articles