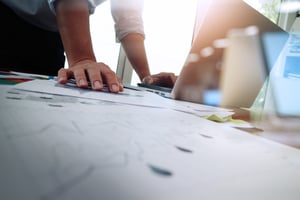 You know the saying: New year, new market opportunities!
After a chaotic 2018 — a year defined by tariffs and trade wars, unprecedented merger and acquisition activity, stock market volatility, and murmurings that a new recession is brewing — finding the next big industry can be a real challenge.
Will trade tensions with China ease? Will the Department of Justice continue its lax approach to antitrust oversight? Will the United Nation's bleak climate report propel environmentally friendly products such as LEDs and electric vehicles? Will legal marijuana become law of the land?
The outlook for 2019 may seem cloudy, but industry analysts at MarketResearch.com have been hard at work scouring the data to maximize clarity about the fastest growing industries and to provide companies foolproof intelligence that will prepare them for the year's biggest decisions.
Following are seven growing industries our team has identified as having some of the best prospects for 2019.
"Smart" Manufacturers Use IoT to Add New Value to Old Products
Growth opportunities abound in the Internet of Things (IoT) — or the network of automated devices that work together to turn a normal house into a smart home. The Freedonia Group forecasts robust annual growth for the smart lighting, thermostat, and home security segments going forward.
Initially considered niche, the IoT is increasingly catching the interest (and investment) of leading suppliers of traditional, non-smart products — including ASSA ABLOY (locks), Whirlpool (appliances), and Honeywell (HVAC, home security). The result? Lucrative deals for small startups that specialize in industry-leading smart technologies and new consumer enthusiasm for what would otherwise be familiar, unsexy products.
---

ANALYST INSIGHTS: "It's taken some time for manufacturers of traditional products to dip their toes into the IoT space," says Kyle Peters, Vehicles & Equipment Manager with The Freedonia Group, "but the competition they bring helps drive innovation, resulting in increasingly sophisticated — and less expensive — smart home devices, as well as greater consumer confidence in the IoT generally."
---
For example, Honeywell's debut of temperature sensors to improve the performance of its smart thermostat demonstrates its commitment to besting its biggest competitors (read: Nest Labs (Google) and ecobee), which offered such sensors first.
During the 2019 Consumer Electronics Show (CES), new smart products that highlight just how much uncharted territory remains in the IoT space entered the spotlight. Smart technology — from Kohler's heated toilet seat to LG's home beer brewer and Samsung's smart refrigerator — is taking consumer kitchens and bathrooms by storm.
Despite growing public concern related to cybersecurity, data sharing, and user privacy following numerous high-profile incidents, recent, widely derided events in Congress suggest that growth-altering regulation of the tech industry won't be forthcoming soon. Meanwhile, firms including BlackBerry, Microsoft, and Amazon are quelling negative consumer perceptions by developing microchips that strengthen the security of IoT devices.
Cannabis Products Greenlit for Consumables Market
From Michigan and Ohio to the entirety of Canada, legal marijuana is no longer just a West Coast phenomenon: It's a booming industry attracting heavyweight investment (Scotts Miracle-Gro has spent over $1.0 billion growing its pot business). Companies are drawn not only by widespread consumer interest in recreational and medical marijuana, but also because an end to weed's prohibition appears increasingly more likely as lawmakers keep chipping away at regulations.
Among the cannabis products with the best near-term growth opportunities are those containing CBD (common parlance for cannabidiol, the compound that's linked to a raft of positive health outcomes but that lacks the psychoactive effects of THC). The latest farm bill de-scheduled hemp from the Controlled Substances Act as of the new year, freeing manufacturers of hemp-based foods, beverages, and nutraceuticals — whose business before was limited to pot-friendly states — to compete on a national scale.
---

ANALYST INSIGHTS: The multi-billion dollar global market for omega-3 products provides a good analogy for CBD product potential, says David Sprinkle, Research Director for Packaged Facts. "Like omega-3, hemp and CBD are being marketed as a superfood panacea, a concept more popular in holistic medicine and consumer imagination than among federal regulators."
---
The endurance of CBD enthusiasm will depend on whether nutraceutical derivatives prove as effective as the whole-plant originals that contain higher levels of THC, but the range of specialty CBD products already available — from bottled waters to pet supplements — show this could be the next big industry.
While most cannabis products — including those that get users high — will continue to be widely restricted, recent corporate maneuvers indicate that major food and supplement manufacturers are ready to go all-in on CBD. Constellation Brands (maker of Corona and Modelo beers) recently invested $4.0 billion for a stake in Canopy Growth, a Canadian cannabis company, and both Coca-Cola and PepsiCo have voiced interest in the pot beverage market.
As the market for legal cannabis in the US and Canada continues to expand, strong opportunities are also expected for cannabis growing supplies.
Battery Market Given Jump by Electric Vehicles & Power Tools
The emergence of new applications for batteries — coupled with rapid price decreases over the past decade — have jolted an otherwise mature market, which is expected to see 5.4% annual growth in US demand through 2022. In particular, dramatic declines in the cost of large, high-powered lithium-ion (Li-ion) batteries have increased their use among high-value automotive and industrial product markets, particularly electric vehicles (EVs).
---

ANALYST INSIGHTS: Production of EVs, which often run on Li-ion batteries, will be the largest driver of battery market growth, according to Elliot Woo, Industry Analyst with The Freedonia Group. "Most leading automakers will roll out new EV models, while upstarts like Tesla will achieve sizable manufacturing capacity advances. In spite of major price declines, EV batteries remain high-value products, and increased volume of EV battery sales will thus have a major impact on the market size."
---
Nevertheless, continued rapid growth in Li-ion battery demand may affect raw materials supply, resulting in price spikes for lithium and cobalt. As a result, major battery producers like Panasonic and various startups are investing in R&D for cobalt-free Li-ion batteries.
Batteries are more commonly putting the power in power tools and power lawn and garden equipment as well. Cordless consumer models have been available for some time, but only now are batteries able to meet the intensive performance requirements of tools used by professionals. Thanks to recent improvements in battery technology, a variety of professional-grade battery-powered devices are appearing on the market.
Hybrid & Electric Buses to Clean Up in Public Transportation
With concerns over climate change growing by the day, US mass transit agencies are increasingly looking to hybrid and electric buses to minimize the carbon footprint of the cities they serve — and to cash in on the long-term fuel and maintenance savings of these vehicles (despite their higher initial costs).
Private bus operators are also moving toward electric models, motivated by the savings opportunity as well as by shifting consumer preferences. As a result, US sales of hybrid and electric buses are forecast to grow more than 7% per year through 2022, bolstered by technological advances that have made these vehicles run cleaner, smoother, and quieter.
---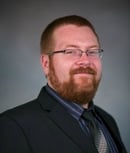 ANALYST INSIGHTS: "Hybrid and electric buses will become a common sight in many US cities in the near term as bus operators work to reduce their environmental impact and more reliable, better performing electric and hybrid models and charging technologies are introduced," says Gleb Mytko, Industry Analyst with The Freedonia Group.
---
California's sweeping new law requires all city bus fleets operating in the state to be fully electric by 2029 and provides a glimpse of this emerging industry's expansive growth potential.
Electric and hybrid buses are truly a global industry, with technological innovation in other parts of the world routinely influencing US market activities. For example, Volvo has been testing new wireless technologies for electric bus charging in Sweden. These technologies will be combined with the high-power inductive charging technology the company recently acquired along with Philadelphia-based startup, Momentum Dynamics. In addition, China's BYD — one of the first foreign suppliers to enter the US electric bus market — continues to invest in strengthening its US presence.
Buses aren't the only mass transportation to see these changes. New product introductions — including of electric school buses and motor coaches — will increase the range of applications served by electric technologies and support sustained market growth going forward.
App-Based Ride-Hailing Services Blow Up Taxi & Limousine Industry
In 2010, transportation network company Uber launched its ride-hailing service and changed the US taxi and limousine industry dramatically. In 2012 came Lyft. By 2017, taxicab and limousine market revenues had more than doubled to $25.5 billion, according to Public Transport: United States, a report published by Freedonia Focus Reports.
---

ANALYST INSIGHTS: Leon Mengri, Analyst with Freedonia Focus Reports, says that Uber and Lyft saw exponential revenue growth "because they improved the accessibility, convenience, quality, and price transparency of an essential service. They also benefited from lackluster public transportation options, the growing number of young people moving to cities, and expanding spending on travel and entertainment."
---
Surveys show that the 18–29 age group features one of the highest penetration rates for ride-hailing services, likely due to their comfort with smartphone apps. In addition, the expanding entertainment and foodservice options in urban areas — combined with a large influx of millennials into cities — contributed to demand for efficient transport options.
Uber and Lyft plan to go public in 2019, so watch their performance as the industry matures — revenues for taxicab and limousine services are forecast to slow — and new challenges arise. Factors expected to challenge providers include changing demographics, driver recruitment amid a tightening labor market, and growing investment in public transportation by many municipalities.
Outdoor Kitchens Outdo Competition in Outdoor Living Market
The concept of outdoor living has evolved over the last decade from niche fad to popular trend, in large part due to the thriving kitchen segment. Homeowners increasingly want more than the traditional assemblage of grill cart, portable coolers, and folding tables. They want an outdoor space devoted to cooking and entertaining, with built-in fixtures that match the functionality of their indoor kitchens, such as:
counter and storage space, including bars, cabinets, and islands
grills and other cooking fixtures, including specialty products like pizza ovens and kamados
refrigeration and cooling equipment
sinks
While outdoor kitchen equipment and installation can be quite expensive, improving economic conditions and recent lower-cost product introductions are serving to expand the middle-class consumer base for these products. In January 2018, for example, Char-Broil launched a modular outdoor kitchen system — consisting of a grill, refrigerator, sink, and storage that integrates into an island — that both costs less upfront than buying the equipment in piecemeal and is generally easier to install.
---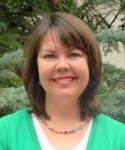 ANALYST INSIGHTS: According to Jennifer Mapes-Christ, Manager of The Freedonia Group's Consumer & Commercial Products division, expansions and renovations of existing outdoor kitchens will continue to generate a more significant share of near-term demand growth than new installations. "Despite strong inroads made among less affluent households," says Mapes-Christ, "high costs will continue to limit first-time installations, even as consumer enthusiasm for outdoor living grows."
---
Still, companies well established in related industries — such as cabinetry, refrigeration and cooling equipment, and sinks and faucets — are scrambling to capture share of this booming market. One notable example is Middleby, a major supplier of indoor kitchen equipment and outdoor grills that offers a number of products designed specifically for outdoor kitchens, such as built-in grills and side burners and outdoor-rated refrigerators.
LED Outlook Gets Brighter as Lighting Products Get Greener & Smarter
Across the US, the transition from energy-guzzling lighting technologies to more efficient alternatives continues, as consumers trade in obsolete incandescent bulbs for eco-friendly LEDs, largely due to their energy savings and longer service life. In addition, regulatory factors are playing a key role in this transition:
Under phase two of the 2007 Energy Independence and Security Act (EISA), most incandescent bulbs will no longer be acceptable for sale in the US by January 2020.
The example of California, whose implementation of the EISA ban in January 2018 helped national LED sales surge, bodes well for nationwide growth opportunities post-2020, with The Freedonia Group projecting LED lamp value demand growth of 12% per year to $13.1 billion in 2022.

---

ANALYST INSIGHTS: Matt Breuer, Industry Analyst with The Freedonia Group, says that restructuring among the old lighting industry titans — GE, OSRAM, and Philips — reflects the transition to LED, which has disrupted the supply chains that made twentieth-century lighting profitable.
---
Recent examples include:
In November 2018, GE agreed to sell its Current division to private equity firm American Industry Partners to strengthen its position in the smart lighting market.
OSRAM's LEDVANCE division (maker of SYLVANIA lighting products) is now in the hands of MLS — a global leader in LED production.
Philips Lighting is now an independent company called Signify, whose popular Philips Hue line of smart LED lighting is helping to drive growth in that area.
LEDs will continue to face competition from lower cost fluorescent and high-intensity discharge (HID) bulbs, and their long service life (which is often longer than a decade) will eventually slow growth. Nevertheless, rapid expansion of smart lighting products — where LEDs find extensive use — will grant LED manufacturers entry to higher value markets.
NEW UPDATE: Want to know which industries grew in 2020? Check out our newest article "10 Markets That Boomed in 2020 Despite (or Because of) Covid-19."
---
About the author of this article: Peter Kusnic is an Industry Studies Editor at The Freedonia Group, where he also blogs.