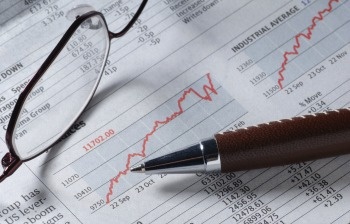 Here's a look back at the top industry analysis pieces published on the MarketResearch.com blog in 2016.
Drawing on data from a variety of leading market research publishers, our most-read articles covered everything from telemedicine and genetic testing, to meal kits and food trends.
A number of innovative companies are changing the way patients access medical care. Big shifts are expected in the coming years as companies continue to test new business models.
The global market for furniture and floor coverings is forecast to reach $695 billion by 2019. Analysts predict an increasing demand for multi-functional furniture and home office furniture, among other developments.
What does the future hold for the cosmetics and beauty market? This article highlights current industry data related to make-up, skin care and lotions, hair products, fragrances and perfumes, and much more.
The U.S. meal kit delivery services market will generate $1.5 billion in sales in 2016 and expand to a multi-billion dollar market over the next five years. Learn more about the major competitors in the market.
Direct-to-consumer laboratory testing is becoming increasingly widespread. Kalorama Information, a leading healthcare market research firm, profiles a variety of top market participants in its report.
Due to the soaring popularity of online dating websites and apps, the dating services industry has grown into a $2.5 billion business in the U.S. alone.
The market research industry continues to expand. This article takes a look at annual revenue worldwide, industry performance during the last five years, and revenue forecasts to 2020.
Millennials in the U.S. spent more than $10 billion on their pets in 2014. Find out why millennials have become a driving force in the American pet industry.
More and more Americans are becoming tea drinkers as they seek healthier alternatives to soda, but is this trend a temporary blip in the market? We turn to a report from Packaged Facts for new data and analysis.
In this round-up, we highlight actionable insights provided by Pam Danziger, a luxury market expert.
Education technology startups are attracting millions of dollars in funding from venture capitalists. Simba Information, a leading provider of market research and analysis, identifies a variety of influential new startups.
On average, annual consumer spending on Valentine's Day totals $13.2 billion. Check out our infographic for more Valentine's Day statistics.
Virtual reality is one of the top buzzwords for 2016. Discover which industries will benefit from these emerging technologies.
The global business intelligence and analytics software market is expected to increase from $17.90 billion in 2014 to $26.78 billion in 2019. This post highlights key trends driving the market and nine industry players to watch.
Smart garment shipments in the fitness sector are expected to reach 26 million garments in 2016, surpassing every other type of wearable device.
Pet product marketing is undergoing a transformation with the rising popularity of online videos and social media.
In this article, research analysts from The Freedonia Group discuss important packaging trends and interesting new developments to watch.
Big-name retailers such as Amazon, Walmart, and Alibaba are using drones to make their supply chains more efficient and to reduce costs.
Highlighting insights from Packaged Facts, this article explores better-for-you snacking, the growing popularity of Asian noodles, shifts in meat consumption, and the surge in "free-from" products.
Learn about three major trends that are shaping the $6.3 billion industry for landscaping products in the U.S.
Keep Up with the Latest Articles
Get informative articles delivered straight to your inbox by subscribing to our blog. Instant, daily, and weekly subscriptions levels are available, so you can choose the frequency that's right for you.
---
About the Author: Sarah Schmidt is a Managing Editor at MarketResearch.com, a leading provider of global market intelligence products and services.