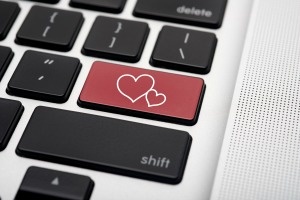 One of the world's oldest professions is matchmaking, and given the role of technology in today's world, it's no surprise that the industry is booming. With an explosion of new websites and apps, the dating services industry has performed very well in the past five years and is continuing to grow as today's singles turn to the Internet for help finding love.
Read on to discover insights into the market for dating services and what the future holds for this industry.
Types of Matchmaking Services
According to a recent report by Marketdata Enterprises Inc, dating services is a $2.5 billion business in the United States alone. Since 2001, online services have soared in popularity and now account for 70 percent of the market's value. The dating services industry includes several different segments.
Online Dating Websites: Sites such as Match.com, Plenty of Fish, eHarmony, and hundreds more bring affordable and convenient matchmaking services to America's 124 million singles.
Dating Apps: Smartphones have brought online dating into the hands of thousands of Millennials through popular new apps. According to Business of Apps, the dating app Tinder is available in over 30 languages. The app has generated over one billion matches since its start, and subscriber estimates vary between 100,000 and 297,000 users.
In June 2014 during the FIFA World Cup in Brazil, the app had a 50 percent increase in downloads and usage. The ability to connect instantaneously through an app is an appealing aspect to many single consumers. Because this apps is free, it makes its profits through ads and its premium service, Tinder Plus.
Matchmakers & Dating Coaches: Companies and professionals in this industry provide matchmaking services and host singles events such as speed dating. These professionals also work to help improve their clients' overall success in dating and relationships. These one-on-one services are more expensive than online dating sites.
A Change of Heart
The stigma once associated with online dating is disappearing. In 2005, 29 percent of U.S. adults agreed with the statement, "People who use online dating sites are desperate;" but in 2013, only 21 percent of adults agreed with the statement. Now, 87 percent of males and 83 percent of females agree with the statement, "Online dating is socially acceptable."
But, even with this shift, online dating and mobile apps still face ongoing challenges. According to Pew Research Center, 54 percent of online daters felt that someone else seriously misrepresented themselves in their online profile. Pew also found that 28 percent of online daters have been contacted by someone through an online dating site or app in a way that made them feel harassed or uncomfortable. Other challenges facing the market include fake online profiles, fraudulent traffic, database breaches, and privacy safeguards to protect users.
How Will the Industry Evolve?
According to Marketdata Enterprises Inc., dating website revenues are expected to slow down and achieve only moderate growth this year because the U.S. market is extremely saturated. There are over 1,500 dating sites that all are working to attract the same consumers: single men and women.
But, that doesn't mean businesses should lose hope. In fall of 2015, the leading dating site in the U.S. Match.com had an IPO. Match Group's portfolio includes Tinder, Plenty of Fish, How About We, and OkCupid. While Match said that nearly all of its revenue currently comes from paid membership fees on its sites, advertising revenue could be a big source of future growth, especially when it comes to increased usage among mobile users.
And finally, as more success stories emerge, many singles will turn to matchmaking services. About 8 percent of 18-29 year olds admit to being in a committed relationship with a spouse or partner they met online, according to Statista.
BLOG UPDATE: For the latest industry research, view the newly published article American Singles Fuel the $2.5 Billion Dating Market.
You can also check out all of our reports on the dating industry for more information.
Thanks for reading!
Caitlin Stewart
|Marketing Coordinator
MarketResearch.com