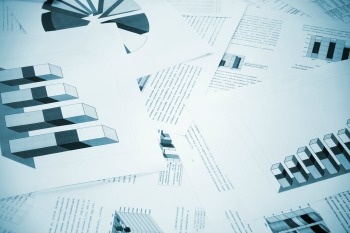 The market research industry has grown steadily over the last five years, but new innovations could rapidly increase potential revenue in the future. What should companies in this industry expect in the years to come?
In this data-driven blog post, we'll take a look at key statistics and expert analysis from a variety of new reports covering the industry for market research. Read on to gain a quick overview of the industry's performance and important new trends to watch.
Annual Revenue Worldwide
According to a recent report by First Research Inc., the global market research industry produces $45 billion in revenue each year. Although Europe and the United States lead the industry overall, other countries such as China, Brazil, Russia, and India are experiencing increasing demand for services related to market research.
Number of Market Research Establishments in the U.S.
There are 5,400 establishments offering market research services in the United States that generate approximately $16 billion in combined annual revenue. In this case, "establishments" refers to companies with a single location as well as units of multi-location companies. To find more information, read this new report by First Research Inc.
Industry Performance During the Last Five Years
As the economy began to bounce back from the recession, corporate profits rose quickly in 2010. As a result, companies increased their investment in market research in order to generate sales leads and develop new products. Since then, the market research industry has been characterized by slow but steady growth, according to a report by IBISWorld.
Revenue Forecasts to 2020
The U.S. industry for business intelligence, market research, and opinion polling will reach $31 billion by 2020. For complete benchmarking of the industry and its top companies, see a report published by Plunkett Research in February 2016.
Future Market Research Trends
IBISWorld predicts that the increasing use of social media and the changing media landscape will "revolutionize traditional methods of conducting market research." Between 2016 and 2020, IBISWorld expects industry revenue growth to accelerate in the U.S. as more market research firms adopt new innovative methods.
For more information on social media as a research methodology, be sure to read an insightful guest post written by the Global Director of Research Services at Brandwatch.
To learn about other predicted market research trends, check out our blog post featuring insights from a variety of thought leaders, who discuss everything from automation and artificial intelligence to the importance of data visualization and the use of online reporting tools.
Where to Find Out More
Whether you are interested in media buying agencies, public opinion polling, or statistical services, MarketResearch.com offers a variety of reports covering different market segments and geographical areas. Search our website to find out more.
To keep up with the latest industry trends, subscribe to the MarketResearch.com blog.
You May Also Like
---
About the Author: Sarah Schmidt is a Managing Editor at MarketResearch.com, a leading provider of global market intelligence products and services.