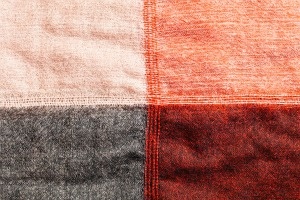 In 2015, the market experienced a stampede of wearable devices. Consumers had access to some of the newest tech devices that were able to track movement, heartbeats, location, and more. However, many consumers found that these wearables came up short. Costs were high, and expectations for accuracy were not always met. Wearable devices held a 30 percent return rate and high product abandonment after six months.
This doesn't mean consumers should give up hope. Although our main introduction to wearables has consisted of watches and wristbands, the future is looking even bigger, and is more focused on smart textiles and clothing.
The Evolution of Wearables and Smart Clothing
According to a report by IDC, "Smart clothing, like the wearables market in general, is just getting started, but we are seeing innovative ways that these deliver value to users." Many companies are currently focusing on smart health and fitness clothing, but in the future, new innovative products may transform the market as smart clothing develops with more sensors and applications and moves from niche users to the mass market.
To drive smart clothing forward, further research and development of e-textiles (electronics and textiles combined) is crucial. The development has been in the works for more than a decade, but it has been relatively limited until wearables sparked consumer interest in 2013. According to a recent forecast, smart garment shipments in the fitness sector are expected to reach 26 million garments in 2016, surpassing every other type of wearable device.
Developing Clothing with the Capabilities of a Smartphone
Two big projects that we saw in 2015 that focused on the development of smart textiles included Borre Akkersdijk's modular high-tech clothing and Google's Project Jacquard.
Dutch designer Borre Akkersdijk is interested in using the same application process on our smart phones and replicating it into clothing. During his initial research, Akkersdijk identified a huge problem: many groups focused on smart textiles were just sticking the technology onto the textiles, instead of finding a way to meld their sensor technologies into the fabrics themselves.
Akkersdijk began using circular knitting machines used to make mattresses. By using thicker fabrics, he was able to embed and protect large sensors and run wires through the clothing. One of his first major creations was the BB.Suit. The BB.Suit is a 3D-knitted onesie with a battery pack, a Wi-Fi access point, a GPS tracker, and a crowdsourced playlist. Akkersdijk's goal is to create clothing that serves as its own communication platform, similar to a smartphone and computer.
In spring 2015, Google I/O announced a project aimed at creating conductive fabrics that can be weaved into everyday clothing. Project Jacquard works to create fabrics that can register the user's touch and transmit information to a smartphone or tablet computer. They are made from conductive yarns that can withstand the clothing manufacturing process, which means they can easily be woven into textiles on the same looms that make traditional fabrics.
Google also announced its partnership with Levi Strauss. Together, these companies are working to introduce technology-integrated apparel that can do things like send text messages by swiping at a jacket cuff.
As companies and designers move their efforts to focus on smart textiles, we will see a jump in the products offered and technology available.
To learn more about this industry, check out all our reports on the smart clothing and textile market.
Thanks for reading!
Caitlin Stewart
Marketing Coordinator
MarketResearch.com