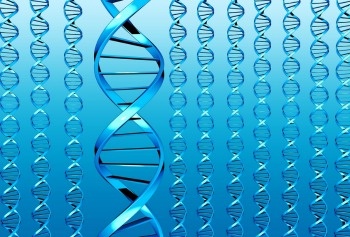 As patients take a more proactive role in their own health care, direct-to-consumer (DTC) laboratory testing is becoming increasingly popular. DTC genetic tests allow consumers to access information about their genetics without necessarily involving healthcare professionals in the process.
A number of established and emerging companies are competing in this growing market. Kalorama Information, a healthcare market research firm, recently profiled a variety of prominent market participants in its report The Market for Direct-to-Consumer Genetic Testing and Routine Laboratory Testing. This blog post highlights 9 of these companies that are among the leaders in the industry.
Founded in April 2006, 23andMe offers DNA analysis and interactive tools to help consumers understand their genetic information and ancestral background. With a vast database of genomic information, 23andMe is also involved in genetic research and has made agreements with several large pharmaceutical companies to generate data to research a variety of diseases, including breast cancer and Parkinson's disease.
23andMe is a private, venture-capital funded company and has closed five financing rounds; investors include Google Inc., Johnson& Johnson Development Corporation, and MPM Capital, among others.
Engineers from Google, Twitter, Stanford, MIT, and Berkeley are working with a variety of geneticists and physicians at Color Genomics, Inc. The company created an innovative, fully automated laboratory that enables high-speed computation and analysis of genetic data. Its product the Color Test is physician ordered, comes with complimentary genetic counseling, and analyzes 19 genes that have a role in hereditary breast cancer and ovarian cancer. The test costs only $249. The company also launched the Every Woman program, which donates tests to women in need.
Counsyl's genetic testing services screen for a long list of inherited disorders, certain chromosome conditions, and BRCA1 and BRCA2 genes. For inherited cancer or family prep screens, consumers can begin the testing process online. Counsyl will obtain approval from the customer's physician before sending a kit to collect a saliva specimen, which is then sent back to Counsyl for testing and analysis. Board certified genetic counselors are also available to answer questions about the test results.
Founded in 2000, Gene by Gene was originally known as Genealogy by Genetics, but it restructured and rebranded in 2012. The company offers tests for many different genes, as well as whole exome sequencing and whole genome sequencing, exome alignment and variant calling, and complete mitochondrial sequencing. In addition, Gene by Gene provides array-based testing with Illumnia OMNI Express GWAS studies.
Laboratory Corporation of America, also known as LabCorp, provides a full range of diagnostic testing. Over the years, LabCorp has made a number of significant acquisitions. In 2015, LabCorp acquired Covance, a move that strengthened LabCorp's capabilities in predictive analytics and personalized medicine. In 2011, LabCorp acquired Orchid Cellmark, a testing company specializing in DNA testing services and forensic testing. In the previous year, 2010, LabCorp acquired Genzyme Genetics, a genetic, reproductive, hematologic-oncology, and clinical trials testing business.
MyMedLab was one of the first direct-to-consumer labs to provide cost-effective and convenient information about a patient's health without the consent of a doctor. MyMedLab partners with Chromosomal Laboratories, CancerSafe Laboratory, LabCorp, and Advanced Toxicology Network. Its product offerings include female and male health, molecular diagnostics, comprehensive metabolic panels, and more.
Mapmygenome provides diagnostics for genetic traits and inherited conditions and diseases. Its product offerings include personal genomics, molecular diagnostics, DNA forensics, and brain wellness, among other lab tests. Founded in 2012, Mapmygenome is located in Hyderbad, Maharashtra, India. The company is planning to ramp up its operations worldwide and grow its marketing, sales, and leadership teams.
Founded in 2012 and headquartered in Mumbai, India, Positive Bioscience provides cancer genomics tests for cancer patients and personal genomics tests for determining disease risk in healthy individuals. Positive Bioscience opened India's first personal genomics clinic in August 2014 in Medanta, the Medicity Hospital, and also recently launched India's first RNA sequencing product for cancer patients. Last year, Positive Bioscience partnered with Myriad Genetics to provide molecular genomic testing in India in order to help screen patients for cancer risks
Headquartered in Madison, New Jersey, Quest Diagnostics is a top provider of clinical diagnostic testing for patients, physicians, hospitals, employers, and health plans. Its services are offered in the U.S. and other select regions. Quest was incorporated in 1990, and its tests include gene-based testing, genetics, oncology, infectious disease, and more.
Find Out More
To learn more about this dynamic market, check out the comprehensive report and updated report The Market for Direct-to-Consumer Genetic Health Testing (published in January 2018) by Kalorama Information.
---
Additional Articles