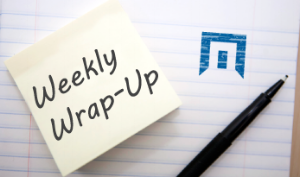 Check out the latest from MarketResearch.com's publishing divisions, including analysis on windows and doors, new Trump administration rollbacks on environmental regulations, Amazon's plans for the Asia/Pacific market, the U.S. private label credit card market, and much more.
Read on for further insights!
Energy efficiency is a major demand driver in the $27.6 billion U.S. window and door market.
What effect will the Trump administration's rollback of the Obama-era Clean Water Rule (also known as the Waters of the United States Rule, or WOTUS) have on the market for water treatment products and adjacent industries?
In July 2019, Amazon shuttered its online storefront in China after encountering insurmountable competition from entrenched local leaders like Alibaba and JD.com. So what's next for Amazon in the Asia/Pacific region?
According to Co-Branded and Affinity Cards in the U.S., 7th Edition, a recent study from Packaged Facts, co-branded airline credit cards contributed $379 billion to some $990 billion in total 2018 U.S. co-branded card purchase value.
With more than 630 million X-rays, CT & PET scans, MRIs, ultrasounds, and mammographies performed each year, diagnostic imaging centers represent a crucial piece of the U.S. health system.
Agriculture drones and robots can be used to solve several problems related to farming produce, including labor shortages and decreasing arable land.
Check out these key sources for expert analysis on the ever-changing security industry from The Freedonia Group, a division of MarketResearch.com catalog.
According to Private Label Credit Cards in the U.S., 11thEdition, a recent report from Packaged Facts, a division of MarketResearch.com, U.S. private label credit card purchase value hit $210 billion in 2018.