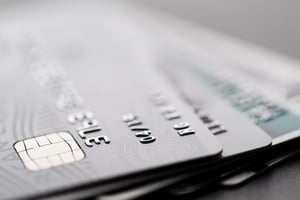 These days, retailers are pushing much more than just merchandise. It's common for sales associates to invite customers to sign up for a private label credit card, also known as a store card, in exchange for a discount on an initial purchase.
Private label cards often provide loyalty rewards and perks to customers, such as members-only sales events, and they are big business for retailers and credit card bank issuers alike. America's private label credit card purchase value reached $210 billion in 2018, according to a recently published report titled Private Label Credit Cards in the U.S., 11th Edition by Packaged Facts, a division of MarketResearch.com.
Based on research from Packaged Facts, here are five key factors to know about this market.
Market growth: America's private label card purchase value rose at an average annual rate of 3% from 2016 to 2018. The market is expected to continue its upward trajectory in 2019, 2020, and 2021.
Competitive landscape: The private label retail credit card market is dominated by six bank issuers — which are each profiled in detail in the Packaged Facts report — including Alliance Data Systems, Capital One, Citi Retail Services, Synchrony Financial, TD Bank, and Wells Fargo. Synchrony Financial contributed almost half of America's private label card purchase value, followed by Citi Retail Services
Market drivers: In a cut-throat business environment, store credit cards hold strong appeal to retailers because they have the power to boost customer loyalty and sales. As consumers increasingly shift to electronic payments, digital commerce, and in-app payments, the private label credit card industry is expected to benefit.
Market challenges: Private-label credit cards face stiff competition from installment loans and co-branded cards outside of their programs. In addition, the threat of increasing credit risk is another factor that could restrain the market, as many financial experts believe the U.S. economic cycle may be in the middle or later stages of recovery.
Technology trends: Companies are crunching credit card data to market to customers more effectively and influence their purchasing behavior. Digital sales and mobile engagement are another area of increasing competition and may be critical for the industry's long-term survival.
Where to Learn More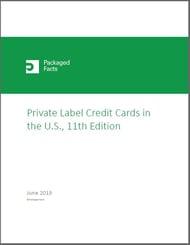 For more information about private label cards and the payments industry, be sure to read Private Label Credit Cards in the U.S., 11th Edition, which provides a wealth of insight on this growing market, including market size and forecast, program analyses, usage trends, application and usage motivators, loyalty and digital engagement, and profiles of private label credit card bank issuers.
Go to the Packaged Facts website to view the full abstract, table of contents, related reports, purchasing options, and more. This report is also available to Profound subscribers on Profound.com.
About the Publisher: Packaged Facts publishes market intelligence on a wide range of consumer market topics, including consumer demographics and shopper insights, consumer financial products and services, consumer goods and retailing, and pet products and services. Packaged Facts also offers a full range of custom research services. Reports can be purchased at PackagedFacts.com and are also available through MarketResearch.com and Profound.com.
You May Also Like