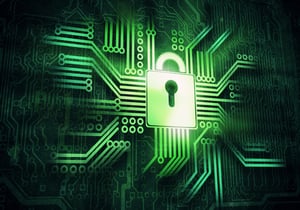 The security market is ever-evolving, as manufacturers and service providers in this industry continuously adapt to new global threats and develop products and solutions based on the latest tech innovations.
The Freedonia Group, a division of MarketResearch.com, offers a broad catalog of security research, including forecasts and trend analysis covering a wide range of security technologies and services in the US and across the globe.
Scan through the links below for insights regarding smart security, security drones, other electronic security products, services, and more.
Security Equipment Research
Looking for information on how trends in the residential and commercial security product markets will play out in the coming years? Freedonia's security portfolio includes forecasts across multiple product categories, including innovative new sectors like smart home security. For more, check out the reports listed below.
This fast-rising corner of the security market is expected to benefit from technological innovation, competitive pricing, and the increasing prevalence of smart devices in day-to-day life. Freedonia's report discloses historical demand data (2016 and 2017) and forecasts for 2018 and 2025 by product (all-in-one smart home security systems and multi-component kits; smart home security cameras and video surveillance devices, such as video doorbells; smart home safety and security alarms, and smart locks). Additionally, this report looks at key industry players and looks at how intense competition in this market is sparking rapid merger and acquisition activity.
While there has been much debate about drones, there's no question that the market is growing. Though safety and security drones are expensive, strictly regulated, and represent a small portion of this market, they're nonetheless expected to see significant gains over the short and long term, with high sales projected between 2019 and 2022.
Freedonia's video surveillance report provides historical demand data (2006, 2011 and 2016) and forecasts for 2021 by product (cameras, monitors, recording equipment, other components), technology (IP, analog), and market (trade and distribution, government, financial, educational, industrial, services, healthcare, air transport, offices, consumer, lodging, other nonresidential).
This study provides demand forecasts and trend analysis in card-based, biometric, and keypad/combination access control systems for end users like government and financial institutions, industrial complexes, offices, trade and distribution facilities, healthcare facilities, lodging sites, educational institutions, and other nonresidential sites.
Products covered in this study include life safety alarms, intrusion alarms, PERS alarms broken out by market, including consumer, trade and distribution, industrial, financial institutions, government services, offices, educational, healthcare, air transport, and lodging. In particular, this Freedonia industry report examines how new construction activity, particularly in the institutional market, will benefit demand in this sector through 2021.
This Freedonia study covers products like alarms, video surveillance equipment, access control systems, contraband detection systems, and electronic article surveillance systems, presenting forecasts through 2021, as well as historical demand data for 2006, 2011, and 2016. In particular, gains are expected as customers upgrade their old security systems and adopt new technologies.
Security Services Reports
In addition to product market-focused reports, Freedonia's research includes security services industry forecasts for the US and global market, with insights on key market leaders like ADT, Allied Universal, Brinks, G4S, Loomis, Prosegur, and Securitas.
What's impacting demand for security services in developing and developed countries? Market expansion, for one. Developing countries are expected to spur especially strong gains in manned guarding services, while developed countries will see more demand for high-value services as technologies advance. This Freedonia report provides historical revenue data for 2007, 2012, and 2017; and forecasts for 2022 by service and region. Covered services include guarding, alarm monitoring, cash-in-transit, and related services.
With projections through 2021 by by service (comprising guarding, alarm monitoring, private investigations, systems integration and management, cash-in-transit and related services, security consulting, pre-employment screening) and market (including commercial, industrial, government, institutional, other nonresidential, residential), this Freedonia industry study examines how private security service revenue growth will be driven by heightened security concerns stemming from highly publicized tragedies, such as school shootings and bombings; and the rising perceived risk of all types of criminal activity (despite long term declines in reported crimes).
---
Top Articles on the Security Market
The Freedonia Group's blog is a year-round source for articles covering the latest in security. Check out a few of the most popular pieces, linked below.
Smart Neighborhoods Show Virtually Limitless Potential of IoT Solutions
Big Data, Big Problems: Is Smart Home Security Really Secure?
Blazing Growth in the Marijuana Industry Drives Revenues for Niche Security Providers
---
About Freedonia
The Freedonia Group, a division of MarketResearch.com, is a leading international industrial research company publishing more than 100 studies annually. Since 1985, Freedonia has provided research to customers ranging in size from global conglomerates to one-person consulting firms. More than 90% of the industrial companies in the Fortune 500 use Freedonia Group research to help with their strategic planning.