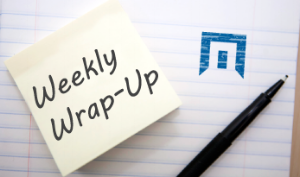 In this post, we bring you the latest articles by our in-house publishing divisions and external partners.
Read about a variety of markets including electric trucks, next generation sequencing, pet grooming services, and much more.
Advancements in electric power have led several automotive manufacturers to innovate with new all-electric medium- and heavy-duty trucks.
While consumers prefer the aesthetic of wood siding, cost and durability issues typically lead them to these 3 copycat materials.
Good data often leads to better business decisions. These 5 questions can help you verify that the information you have is the information you need.
The global DNA sequencing market is projected to grow from $4.5 billion in revenues in 2017 to $8.9 billion in revenues in 2022. However, a number of challenges must be overcome.
Grooming services and products have become increasingly important to pet owners. One key trend is extra services such as aromatherapy and massage inspired by human spa treatments.
Discover the latest auto industry trends with insights from the research firm MarketsandMarkets.
To lower drug development costs, pharmaceutical and biotechnology companies are increasingly outsourcing clinical trials — boosting the CRO industry.
Based on research by Packaged Facts, here are three grocery industry trends to watch as we look ahead to 2018 and 2019.
Get key sleep industry statistics from the research firm Marketdata, and find out what trends will shape the industry in the coming years.
MarketResearch.com released new white papers that are available for free. These resources give you a quick view of industry trends and companies.