The beverage industry is evolving rapidly, with a variety of hot growth sectors shaking up the status quo. There are more small and independent craft brewers and distillers operating in the U.S. than ever before, offering creative and unique flavor combinations to locavore-minded tourists and customers.
In addition, the markets for bottled water, coffee, tea, and energy and sports drinks continue to rise, as consumers seek out healthier beverages to consume on the go.
Bottled Water
One big trend in the beverage industry is the growing popularity of bottled water. A rising number of consumers are seeking healthier ways to stay hydrated, making bottled water a popular choice.
Instead of loading up on soda and sugary drinks, more consumers are opting for bottled water, and this trend is not likely to change anytime soon.
"2016 marked a watershed moment in the US soft drinks industry as bottled water finally overtook carbonates in sales volumes to become the most consumed soft drink in the country," a report by Euromonitor International explains.
The US packaged water market generated revenues of $49,263.5 million in 2015, growing at a CAGR of 12.1% between 2011 and 2015, according to MarketLine.
Alcoholic Beverages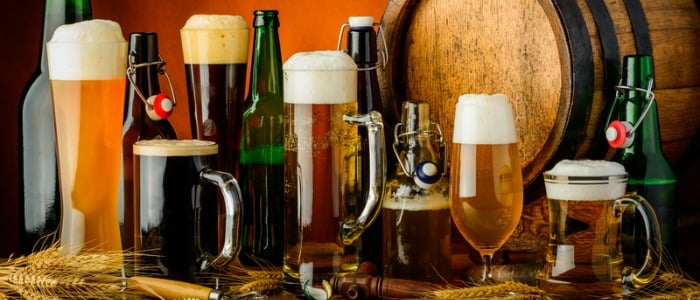 The alcoholic beverages market in the US is forecast to grow at a compound annual growth rate (CAGR) of 3.55% from 2017 to 2021, according to a report by TechNavio,
The report notes that younger U.S. consumers crave variety and exclusivity in their alcoholic beverages. To sample new interesting flavors, consumers are increasingly seeking out microbreweries, wineries, and distilleries.
As a result, the craft beer market in the U.S. has exploded; it is expected to grow from $19.6 billion in 2014 to reach $45.4 billion in 2019. More and more breweries and wineries are opening up around the U.S., and competition is fierce.
However, the craft beer craze isn't limited to the U.S. In fact, more and more American craft beer is being exported to Europe.
"Until a few years back, American craft beers were not likely to find a place in the beer market in Europe, but today they have successfully penetrated the market in Europe and are one of the major reasons behind the increase in demand for craft beers in Europe," according to a Technavio analyst.
The U.S. beer, wine, and liquor store industry is highly fragmented. A report by First Research states that the top 50 companies account for one quarter of sales.
The beer, wine, and liquor store industry includes 33,000 establishments with combined annual revenue of approximately $50 billion.
Coffee and Tea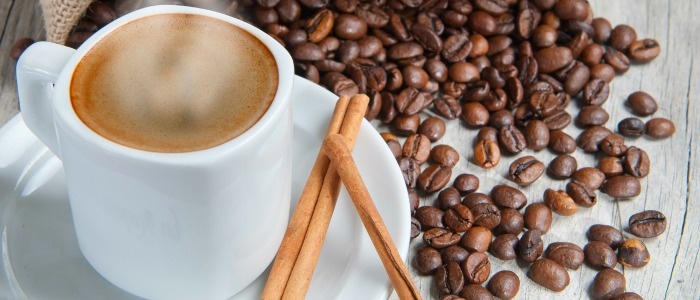 Coffee sales continue to grow year after year. The U.S. market for ready-to-drink and packaged coffee sold at retail was a projected $13.5 billion in 2015. By 2020, sales are forecast to reach nearly $18 billion, according to a report by Packaged Facts.
Growth is driven by the popularity of single cup coffee, ready-to-drink varieties, and cappuccino/iced coffee. While ground coffee is still the largest segment, it has experienced declines. Canned coffee is "now highly polarized," with some consumers viewing canned coffee as outdated. However, older and more traditional consumers still buy canned coffee.
Tea sales are on the upswing as well, exceeding $7 billion in 2015. By 2020, retail sales of tea in the U.S. will near $9 billion — a new high.
Similar to bottled water, tea tends to be viewed as a healthier alternative to soda drinks. In addition, the tea industry continues to innovate, offering new ingredients and flavors to keep consumers interested, according to Packaged Facts.
Energy and Sports Drinks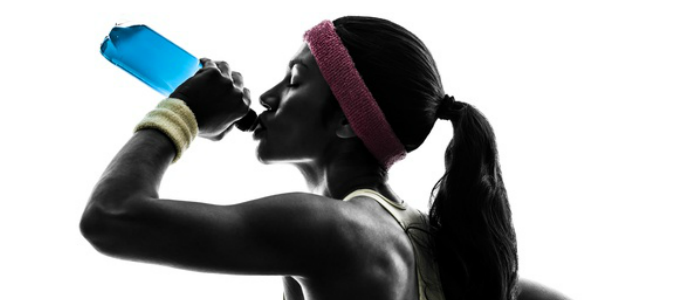 Another area of growth is energy and sports drinks, which appeals to a broad range of consumers including millennials, women, and parents. The U.S. energy drink market reached $25 billion in sales in 2016.
Energy and sports drinks will continue to be the fastest-growing sector of the beverage market, according to a new report by Packaged Facts.
Interestingly, parents are a prime demographic for marketers. "Consumers with one or more children in their household are significantly more likely to purchase energy and sports drinks for themselves," Packaged Facts explains.
Energy drinks are an easy grab-and-go caffeinated option that offers a variety of flavors. Because it's associated with sports and physical activity, many consumers perceive sports drinks to be a healthier alternative to soda.
To learn more about the beverage industry, check out all our reports in this category. MarketResearch.com provides thousands of reports to meet a variety of business needs including industry reports, country-specific reports, company SWOT reports, and more.
---
About the Author: Sarah Schmidt is a Managing Editor at MarketResearch.com, a leading provider of global market intelligence products and services.
---
You May Also Like