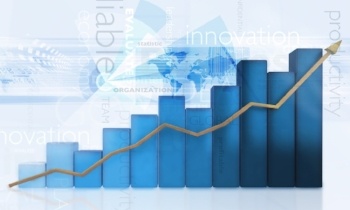 Finding the next hot growth market is not always easy. Sometimes, the outlook for a new product is obvious. Take smartphones, for example. Other times, disruptive forces bring about sudden and unpredicted changes. For example, not until after news broke that Amazon acquired Whole Foods did grocery retailers roll out plans to expand their digital platforms and offer home delivery — sweeping changes few grocers had considered before the bombshell made adaptation a matter of survival.
But even trendsetting titans like Amazon can be blindsided by the unforeseeable. Subtle shifts — technological innovation, government regulation, shifting cultural trends — can culminate in powerful changes over time, driving unexpected growth in unassuming markets. From robotic lawnmowers and security drones, to natural sweeteners, synthetic lubricants, and luxury vinyl tile (LVT), the industries that stand to grow the most going forward are also the likeliest to fly under the radar.
To identify several booming industries for 2018 and better understand the forces influencing them, I spoke to the expert industry analysts at The Freedonia Group. See my findings below.
Food E-Commerce: Amazon, Walmart, & the Great Grocery Wars
Few saw Amazon's historic acquisition of Whole Foods coming until the June 2017 announcement sent shockwaves across the retail world, forcing both online and brick-and-mortar retailers to reimagine the future of their rapidly converging markets. Before the acquisition, e-commerce sales of food weren't expected to see growth much over 10% per year. But Matthew Rolfe, Operations Manager of Freedonia Focus Reports, who published a study on e-commerce, says the response from Amazon's competitors suggests significantly faster movement in the short term, perhaps approaching 30% per year.
---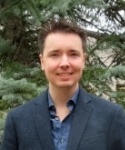 ANALYST INSIGHTS: "With UberEATS broadening the scope of delivery options in the prepared food market and increasing consumer familiarity with curbside pickup at their local grocers, the mainstreaming of on-demand deliveries from local grocers, facilitated by 'personal shoppers' with the likes of Instacart, isn't far behind," says Rolfe.
---
Since the acquisition, Aldi, Costco, and Kroger have all partnered with Instacart to expand their home delivery capabilities. In October 2017, Walmart said it expected 40% sales growth in its e-commerce business by 2019. The big box behemoth also announced plans to pilot a program that would deliver groceries directly to customers' refrigerators, echoing Amazon and its recently launched Amazon Key service.
But smaller grocery chains are taking heed of the acquisition as well. For example, Albertsons announced that it will expand home delivery service to eight of the top ten national markets by 2018.
Once considered an inherently brick-and-mortar business, grocery retailers are now going all-in with e-commerce — a trend that stands to revolutionize the way consumers stock their kitchens.
Robotic Lawnmowers: Scaling the Slopes to Mainstream Adoption
One doesn't need a degree from MIT to know that automation is the future. Look at the proliferation of self-driving cars on America's roadways. While the Teslas of the world may have more kinks to work out before their vehicles are safe enough for the mainstream, robotic lawnmowers — the Roombas of yardwork — are poised to take the lawn care market by storm, with unit sales in the US projected to more than triple between 2016 and 2021, according to analyst Elliot Woo.
---

ANALYST INSIGHTS: "Increased consumer confidence is a big driver of growth in the consumer market, while the commercial market is seeing a lot of disruptive innovation," says Woo, author of The Freedonia Group study Power Lawn & Garden Equipment Market in the US.
---
Consumer-grade robotic mowers have existed for some time, and the core technology isn't much different from robotic vacuum cleaners, which are already becoming common. Time-saving technology that automates chores no one really enjoys doing can yield big returns on investment, especially when product features facilitate user friendliness or improve on the performance of its low-tech ancestor. For example, many product types now include integrated smartphone apps, allowing consumers to easily monitor their robotic mowers. And on the commercial front, Alamo Industrial's Traxx RF is designed to operate on steep slopes where a human-operated riding mower would be dangerous or unusable.
Woo says the biggest gains are expected in the commercial segment, particularly the inchoate golf course market, which has great potential for innovation, and thus expansion, in the near future.
Natural Sweeteners: Production Innovation Sweetens Supply
The clean-label trend is no fad. In fact, experts say "clean" optics are necessary to staying relevant in the packaged food and beverage world. Now more than ever, consumers want to know where their food comes from and are even willing to spend more on products labeled all-natural, non-GMO, and organic, among other variants. In few realms is this more apparent than the natural sweeteners industry, which is forecast to grow nearly 7% per year through 2021.
---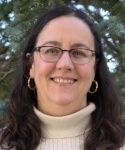 ANALYST INSIGHTS: "With more people looking to reduce sugar in their diet — not just those looking to lose weight — natural sweeteners have big potential for strong growth," says Christine O'Keefe, author of the recent Freedonia Group study Natural Alternative Sweeteners Market in the US.


---
Demand is up for natural sweeteners, which are perceived to be healthier and, well, more "natural" than synthetics like sucralose. But supply has been difficult for a number of reasons, including the unpleasant taste associated with some natural sweeteners (such as the bitterness of stevia), the expense of farming sufficient amounts of feedstock plants (e.g., monatin), and also government regulation blocking product types from entering certain markets (e.g., Chinese law forbids the export of monk fruit seeds and genetic material since the fruit grows abundantly there).
Nevertheless, manufacturers are adapting to the challenges of commercial viability, driving gains for natural sweeteners. New methods of production that improve taste have launched stevia to the fore of the market, for example, but next generation sweeteners still awaiting FDA approval (keep an eye on brazzein) will make for lively competition going forward.
LVT Flooring: Luxe, Versatile, & Totally Worth It
Far and away, LVT is the fastest growing flooring product type, with total demand more than doubling since 2009 and even more rapid gains expected in the near term. A blow to carpet and rug manufacturers, LVT is profoundly shaping the flooring industry, gaining evermore market share and inspiring competitors to expand their product portfolios.
---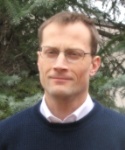 ANALYST INSIGHTS: Expert Matt Zielenski attributes LVT's surging popularity to its low cost, versatile installation options, high durability, and ease of maintenance, which yield a greater return on investment over time. But, more specifically, widespread commercial adoption of multilayer flooring (MLF), a type of LVT, will be the biggest driver of growth.
---
LVT first made inroads in the residential market because it convincingly mimics the look of high-end products like hardwood and stone at a relatively low cost, allowing homeowners to splurge on pricier items such as countertops and appliances. Initially, LVT was not durable enough for commercial applications. Then came MLF. With a backing composed of wood-plastic composite, composite PVC, regular PVC, or even stone, MLF easily met the heavy-duty requirements of commercial flooring solutions, says Zielenski, "So you're seeing more of it in malls, hospitals, senior living centers, hotels, and even in such places as college dormitories and campus centers."
It's safe to say LVT is here to stay. In fact, some industry insiders have said its rise reminds them of the laminate flooring boom of the mid-1990s. For more, see the Freedonia Group's recent studies Global Hard-Surface Flooring and Global Carpets & Rugs.
Synthetic Lubricants: Running Like a Well-Oiled Machine
You might be surprised to hear lubricants mentioned in a list of growth industries, and if you're talking about conventional lubricants, your surprise would be justified. However, an analysis of the global automotive lubricants industry finds that strong growth is being registered by alternative products such as bio-based, re-refined, and synthetic lubricants. Analyst Cory Bretz sees tightening environmental regulations and increasing vehicle performance standards leading to robust expansion in synthetic and bio-based lubricant adoption through 2021.
---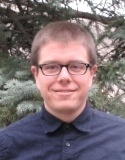 ANALYST INSIGHTS: "Although pure synthetics are priced significantly higher than conventional oils, the synthetic blends on the market now are increasingly price competitive with conventional oils," says Bretz. "But consumers are also showing an increased willingness to pay a higher price in exchange for better fuel economy and greater engine wear protection, which leads to fewer oil changes in the long run."
---
Synthetic lubricants' performance generally exceeds that of their mineral counterparts, especially in extremely high or low temperatures, making engines run more smoothly and emitting less carbon dioxide. Ramped up environmental regulations resulting from the Paris Climate Accord should thus further bolster demand, but an increasing number of automobile manufacturers are requiring synthetic lubricants. This is especially true for vehicle producers in countries like Germany, where high performance and environmental standards prevail.
For more, watch for Bretz's forthcoming Global Automotive Lubricants Markets (slated for December) and Global Industrial Lubricants Markets (January 2018).
Security Drones: Eyes in the Skies
After Hurricane Harvey, the skies over Houston were abuzz with drone activity as insurance companies surveyed the damage and emergency workers checked unnavigable floodwaters for survivors. Hurricane Harvey marked the first time drones were utilized in an official capacity off the battlefield, and if you ask Jennifer Mapes-Christ, consumer and commercial products expert with The Freedonia Group, it most certainly won't be the last. Still at the earliest stages of development, innovations in drone technologies and ongoing adjustment to regulations relating to their use will spur major gains, particularly in the security segment of the market.
---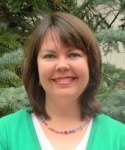 ANALYST INSIGHTS: "Security is a key area as drones expand the field of view for guards, giving them an eye-in-the-sky perspective," says Mapes-Christ. "Furthermore, they enable more efficient monitoring and patrol even in difficult-to-access areas such as large perimeters and challenging terrain."


---
Industry experts predict intense sales growth for security drones going forward, as major manufacturers announce plans to add drones to their surveillance product lines. For example, Stanley Black & Decker, best known for power tools, recently partnered with drone manufacturer Sunflower Labs to grow its security business.
Expanded flight range capabilities of drones are key to further market developments, as is the ability to fly easily even with payloads such as cameras and GPS equipment. Product types range from self-flying security guards and drones tethered to power sources, to Sunflower Labs' Home Awareness System, a home security system that dispatches a surveillance drone when it detects suspicious activity. This is an exciting beginning for a revolutionary industry, making drones an essential market to watch. At this early stage, the sky's the limit.
Want to learn more? Keep an eye out for Mapes-Christ's Surveillance & Security Drones Market in the US forthcoming from The Freedonia Group in December.
NEW UPDATE: Curious to see what analysts predict for 2019 and 2020? Check out the blog post 7 Growing Industries to Watch in 2019 and 6 Growing Industries to Watch in 2020.
Free Bonus: White Paper on Estimating Market Size
A must-read for business professionals, The 5 Keys to Estimating Market Size for Strategic Decision Making explains how to develop a reliable market size calculation. This white paper is written by experts from The Freedonia Group. Click the button below to learn more and download the PDF.
---
About the author of this article: Peter Kusnic is an Industry Studies Editor at The Freedonia Group, where he also blogs.