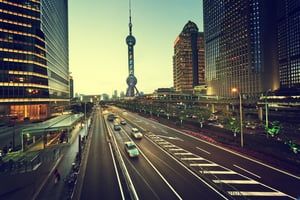 The automotive industry has witnessed a drastic evolution post 2016 with many important advancements in technology. The old-fashioned four-wheeled cars, which were earlier equipped with basic features, have transformed into connected cars with advanced features such as cloud computing, big data, and the Internet of Things (IoT), among others.
Technological developments have led to several innovations in the vehicles of the future. For instance, big data analytics platforms are now used to optimize various parts, giving original equipment manufacturers (OEMs) a qualitative advantage in an intensely competitive market. These technologies will not only help enhance the end-user experience but will also make a huge impact on the supply chain and change the very approach OEMs use for automobile manufacturing.
MarketsandMarkets has identified some of the key automotive industry trends for 2018 and beyond. These have been classified into automotive UBI, V2G, vehicle as HUB concept, mild hybrid, In vehicle health monitoring, and truck platooning.

1. Usage Based Insurance for Vehicles
The Internet of Things (IoT) has led to a wave of connectivity that has influenced almost every industry in the world. The global insurance industry, for example, is experiencing a profound change driven by IoT and Fintech. The IoT platform helps to connect the insurers of various sectors such as motor, property, and individual policyholder blockchain. Insurance companies are increasingly using IoT data to improve their precision in assessing risk, pricing policies, and estimating necessary reserve. The introduction of IoT has created significant opportunities in the automotive insurance sector such as usage based insurance (UBI).
Automotive usage based insurance (UBI) is a category of motor insurance that considers various factors for the calculation of the premium. These factors include the type of vehicle used, distance traveled, and the behavior of the driver among others. UBI encourages safe driving behavior that results in fewer accidents, which in turn helps insurance companies to reduce claims payout and improve the bottom line.
UBI can be further divided into types and future application
Types:
Pay-as-you-drive (PAYD)
Pay-how-you-drive (PHYD)
Manage-how-you-drive (MHYD)
Distance-based insurance
Future applications of automotive UBI:
IoT based fleet management
Semi-autonomous & autonomous car
Artificial Intelligence and HMI in transportation
UBI offers premium discounts to customers based on certain driving parameters and behaviors. UBI has reduced the claim processing cost with the help of technologies such as advanced crash notification and has improved customized insurance products for customers. Thus, the usage based car insurance will have a significant impact with the growth of connected services.
2. V2X & V2G Technology
The telematics application of automotive vehicle-to-everything technology offers intelligent traffic systems, collision avoidance, parking management systems, emergency vehicle notifications, and remote monitoring and diagnostics, among other sub-applications. It provides the vehicle with the ability to receive warnings regarding real-time traffic and alerts related to accidents or other hurdles.
There are different types of automotive connectivity which includes the use of IOT by V2V, V2I, V2X, and V2G. Vehicle-to-grid (V2G) technologies use peak load management as distributed storage devices which enable the usage of electric vehicles (EVs). The stored power can be utilized to feed the electrical system during periods of peak demand in homes and offices and in case of sudden surges in electrical load.
On the other hand, vehicle-to-everything (V2X) is a wireless technology that involves the exchange of information between a vehicle and all the entities it comes in contact with such as other vehicles, infrastructure, devices in the vicinity, the grid, and the cloud. V2X technology optimizes traffic flow, increases traffic safety, saves time, reduces emissions, and performs various functions such as intersection collision warning, obstacle detection, lane change assistance, lane departure warning, rollover warning, road departure warning, forward collision warning, rear impact warning, and safety margin for assistance vehicles. However, restraints such as a lack of cellular connectivity coverage in developing countries and additional cost burden on consumers can hinder the growth of the market.
3. Connected Vehicles and the Vehicle as Hub
Automotive technology is evolving in an unimaginable way. Continued innovation will lead to the introduction of an advanced self-driving car. While AI-based systems in the automotive applications are rare, they would become an essential component in new premium vehicles over the next decade.
Human-machine interface, advanced driver assistance systems (ADAS), and autonomous vehicles are the various applications that will drive the vehicle as a hub concept. A strong IoT backup is required to connect vehicles and devices. Wi-Fi, 4G, GPS, Bluetooth, and 5G (upcoming) will play a very important role in ride hailing and mobility on demand. With the growing number of connected devices and services in a vehicle, a payment gateway will be the new approach that will enhance the user experience and will be accessible to a larger user base than today.
4. Mild Hybrid
The concept of high voltage electrical systems was discussed and developed 15 years back regarding 42V systems. Despite the potential benefits, the 42-volt system was ultimately unsuccessful, owing to the high cost of components and lack of a real driving force for development. At that time, the 42V system was primarily dictated by OEMs. However, today, the recurrence of high voltage 48V is driven by fuel economy and emission regulations. In today's market, components are much cheaper, technology has improved considerably, and the need to reduce CO2 emissions is a substantial driver for the concept.
According to the European Commission, average CO2 emissions will be limited to 95 g/km throughout the vehicle fleet by 2020. The introduction of a real driving emission (RDE) test will further increase the difficulty of meeting emission targets. Currently, technologies such as variable valve timing, gasoline direct injection, cylinder deactivation, and downsized turbocharged engines already proliferate OEM product portfolios worldwide. Hence, switching to a 48V architecture or using it in combination with existing platforms will help automakers to meet the upcoming fuel economy and emission regulations.
5. Car Health Monitor
Currently, automotive biometric identification systems are in an initial phase of development. None of the technologies have matured enough so that they can be commercialized to a level that can be implemented in economic or mid-segment cars. Even so, these technologies are expected to grow by the end of 2022 and are expected to have significant market share by the end of 2025.
With advancements in technology, iris and facial recognition technologies are expected to gain market acceptance as well as market share. Manufacturers are trying to overcome the in-vehicle health state of drivers, for which the drivers fatigue, heart rate monitoring, and sleep deprivation is detected and notified with warning systems. The health monitoring is done with the help of sensors equipped steering and seat belts. Thus, with the integration of semiconductors, the in-vehicle health monitoring would emerge as the new trend post 2020.
6. Truck Platooning
In truck platooning, two or more trucks drive very close behind the platoon leader at high velocity, with the next truck automatically following the leader through vehicle-to-vehicle (V2V) communication. Platooning is an incremental step towards fully autonomous freight transport over public roads and is expected to become commercially available by 2019–2020 under the form of Driver Assistive Truck Platooning (DATP). From 2019–2020, platoon-enabled vehicles will be bought by large fleet transport companies, helping to transform the trucking industry.
Future Trends in the Automotive Industry
Thus, with technological advancements and the upcoming automotive trends, the automotive industry is shifting its focus toward platform-based services, enhanced products for electrification, and increased level of automation. These innovations will help OEMs to enhance the user experience. In addition, they will help the Tier 1 and Tier 2 suppliers to increase their business revenue by offering systems as well as hardware components.
Automotive Industry Reports
Need more in-depth information about key automobile industry trends? Browse the following automotive industry reports by the research firm MarketsandMarkets:
MarketsandMarkets reports help stakeholders understand the pulse of the market and provides them with information on key market drivers, restraints, challenges, and opportunities.
About the Author: Lalit Katare is a Research Analyst at MarketsandMarkets (Automotive & Transportation).
---
New White Paper on Self-Driving Vehicles
For additional insights into the disruptive trends within the automotive industry, download the white paper "Will Self-Driving Vehicles Be a Reality by 2025?" Click the button below to learn more about this free resource.
Related Articles