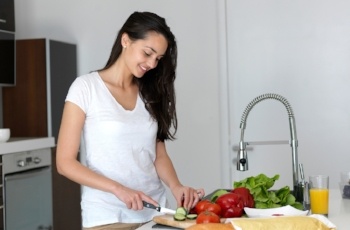 The U.S. weight loss market is estimated to be worth $68.2 billion in 2017—a 2.7% gain, and growth should continue into 2018, when the market is expected to post a better gain of 3.2% to $70 billion.
Continued high rates of obesity and overweight, coupled with low unemployment and higher disposable income, are boosting the market. However, performance will vary significantly by individual market segment.
Several key trends to watch in this dynamic and ultra-competitive market include the following:
1. Weight loss is moving more to retail and non-traditional channels.
In addition to the commercial programs such as Weight Watchers, NutriSystem, and Jenny Craig, dieters can now sample and start diet plans via Walmart stores, Costco, Amazon, Sam's Club, the QVC cable TV channel, infomercials, and the growing number of in-store healthcare mini-clinics operated by CVS, Rite-Aid, and others. This trend to more retail partners should continue as competitors try to make their programs as convenient as possible and to increase their exposure.
2. Commercial programs are rebounding.
Commercial weight loss companies are expected to post another strong year in 2018, helped by a stronger economy and higher disposable income. Weight Watchers will be buoyed by a new CEO, a more flexible Points program, and Oprah's continuing role. NutriSystem should benefit from the newly added South Beach Diet food line. Marketdata analysts expect a 12.7% gain for all commercial programs, to $3.55 billion.
3. Meal replacements are still very popular.
Since they are safe, portable, and inexpensive, meal replacements (shakes, nutrition bars) are posting strong growth and are still popular among DIY dieters. Sales of shakes and bars will outpace the growth of OTC diet pills to 2022 (7.2% per year vs. 4.8%). This market segment is worth an estimated $4.42 billion in 2017—a 6.3% gain. We expect sales of $4.7 billion in 2018.
4. Multi-level marketers will be a major force in weight loss.
Multi-level marketers (MLMs) such as Herbalife that sell weight loss products will remain a popular distribution method for meal replacements and diet supplements. Most don't realize that Herbalife is the #3 weight loss company, with projected North American net sales of weight loss products valued at $544 million in 2017.
There are about two dozen multi-level marketing companies such as Herbalife, Shaklee, and Isagenix that sell weight loss products in the U.S. via a huge network of distributors that sell to their friends, family, and co-workers in person.
5. New younger generation of dieters is emerging.
The Millennials are now the largest population group, outnumbering the Baby Boomers. Their weight loss efforts are likely to focus on clean eating, exercise, convenience, and avoiding artificial sweeteners and highly processed foods. With limited incomes, they are likely to favor inexpensive and convenient diet plans and "wholesome" diet products. This bodes well for OTC meal replacements, diet websites, and apps, but not so well for diet soft drinks, frozen entrees, artificial sweeteners, or costly structured programs.
6. Medical weight loss programs may lose momentum.
Medical weight loss programs, including bariatric surgery, will constitute a $7.6 billion market in 2018. However, many independent MDs, RNs, clinics, and hospitals have not yet fully embraced adding weight loss services to their practice. This is due to lingering uncertainty over attempts to repeal or modify the Affordable Care Act. Most MDs also lack the business and marketing skills to effectively compete.
Where to access additional information
To learn more about the U.S. weight loss market and its sub-segments and competitors, check out the following reports by Marketdata that are available on MarketResearch.com:
Each Marketdata report offers an in-depth study of the market and examines industry revenues/growth, competitor profiles/rankings, and key market trends and issues. Primary and secondary research techniques are used, including custom, proprietary surveys, and interviews with key personnel.
Marketdata is the only market research firm to regularly track all 10 segments of the U.S. weight loss industry. Marketdata has been publishing independent research studies for 38 years. To view all reports by Marketdata, click to its publisher page on MarketResearch.com.
---
About the Author: John LaRosa is the President of Marketdata LLC and is the author of 100+ industry and market studies. His research appears in top media outlets including ABC, CNN, Fox, Forbes, USA Today, The Wall Street Journal, and The New York Times. He also contributes articles to trade journals and holds conference calls with brokerage firm analysts tracking the weight loss industry.
You May Also Like