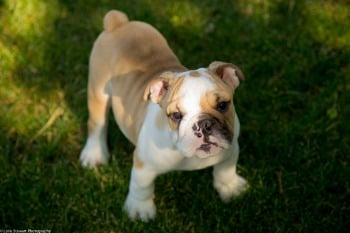 The U.S. pet products and services market is on an upward trajectory, and a variety of pet startups are driving new innovation and growth. With sales reaching $74 billion in 2014, the pet industry is expected to hit $91 billion in 2019, according to a Packaged Facts report. Approximately 56 percent of U.S. households own pets — providing a large, expanding customer base for a range of businesses.
Technology is also opening the door for dynamic new enterprises. Many pet startups are taking business models that have been popular in other industries — such as Airbnb, Skype, and Fitbit — and applying them to the pet industry. Other startups are incorporating health food trends into pet foods, creating new pet-related apps, or providing dog training courses online.
Here, we highlight 14 innovative pet startups that offer fun, unique ways for people to pamper their pets.
1. DogVacay — A convenient alternative to kennels, DogVacay helps you find overnight boarding or day care for your dog. DogVacay offers an Airbnb-type service with convenient online booking, screened sitters, 24/7 customer service, and daily photo updates.
2. PetChatz — For "pet parents" who miss interacting with their pets during the day, PetChatz offers a Skype-like solution. PetChatz allows you to see, hear, and speak to your pet using a smart phone or computer.
3. FitbBark — Many people love to track their own health and wellness stats through various wearable devices. FitBark allows you to do the same for your dog. FitBark uses sensors to track your dog's sleep and activity levels.
4. Whistle — A GPS pet tracker that pinpoints your dog's exact location, Whistle helps you ensure your pet is healthy and safe. Through the service, you can also receive mobile alerts and monitor your dog's activity levels.
5. Fresh Patch — Fresh Patch is a dirt-free box of living grass that absorbs liquids and controls odors. It's a convenient option for dog owners who work long hours, have an old or injured dog, or wish to avoid going outside on cold, stormy days.
6. TurboPup — Do you grab an energy bar when you walk out the door? Now you can bring one for your pet too. TurboPup is a human-grade, all natural, grain-free bar for dogs.
7. Out Bar — A compact meal replacement bar for dogs, OUT Bar is another on-the-go option for those with an active lifestyle. Rather than feeding your dog treats, which is akin to feeding your child candy, you can offer your dog a nutritious, balanced OUT Bar to keep them healthy and happy.
8. BarkBox — Jumping on the subscription box retail trend — with companies like Blue Apron and Birchbox leading the way — BarkBox offers packages of toys, treats, and gadgets from small business you may not otherwise be able to find.
9. Raw Bistro — The raw food diet is trending among health-conscious consumers, and it may be picking up steam in the pet industry too. Raw Bistro provides dog food made with raw, 100 percent grass-fed, free-range, organic ingredients.
10. Wagfield Academy — Online courses offer unprecedented convenience and access for an array of students — and they're now available to help address behavioral problems in dogs too. Wagfield Academy offers a range of e-learning solutions for pet owners.
11. Your Perfect Puppy — Finding the right dog for your family can be a complicated process. Your Perfect Puppy is a comprehensive dog concierge service to help you navigate the process successfully.
12. PetPartner CRM — A mobile solution for veterinary clinics, PetPartner CRM allows users to request appointments, get reminders, track medications, manage pet insurance, and buy food and medications through an app.
13. Pretty Litter — What if your cat's litter helped monitor their health? That's the idea behind Pretty Litter. It changes colors to notify you of potential health issues with your cat before they progress into advanced diseases. The company's "chief feline officer" appears on ABC Family's new reality show Startup U.
14. VetOnDemand — VetOnDemand is the first telehealth app for the furry friends in your life. Through the app, you can access real-time video consultations to help assess the severity of symptoms your pet is experiencing.
Find Out More
These 14 startups are just a small slice of a dynamic, growing pet industry. Be sure to check out our latest article 5 Hot Pet Innovations for 2019 for more information on pet tech products and smart devices.
Interested in learning about more established pet brands? Be sure to download a Packaged Facts slideshow on the top pet companies in the U.S.
---
About the Author: Sarah Schmidt is a Managing Editor at MarketResearch.com, a leading provider of global market intelligence products and services.