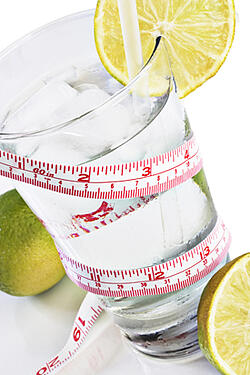 The U.S. weight loss market has hit a plateau, experiencing little growth over the last 6 years. After the downsize of the economy, consumers have decreased their purchases of diet drinks, health club memberships, medical programs, diet books, and exercise videos and moved forward to a more do-it-yourself (DIY) approach. Yet, small niches in the industry are starting to boom.
According to a report by publisher Marketdata Enterprises Inc., the value of the U.S. weight loss market declined by 1.8% in 2013, down to $60.5 billion. The market is expected to increase in 2014 with the increased DIY dieting trends and as organizations sort out the effects of the Affordable Care Act.
Multi-Level Marketing Products
Although revenues seem to be stagnant in the U.S. weight loss market, the multi-level marketing sales model doesn't seem to be too affected. It stands out as one of the top growing dieting trends in weight loss. The $2.5 billion industry offers meal replacements and other weight loss products that fit perfectly for the DIY dieters.
Despite the controversy surrounding multi-level marketing, both by those on Wall Street and true nutritionists, the industry is thriving. According to an article in the Washington Post, Herbalife reported a gross profit margin of 80% on $1.3 billion in worldwide sales last quarter.
Demographics of Multi-Level Marketing
Approximately 16 million Americans are involved in multi-level marketing each year, which has continued to increase since the 2008 economic crisis. Even though many critics have accused the multi-level marketing sales model to be a pyramid scheme, many customers are eager to join. For the weight loss market, salespeople for these organizations get access to bulk amounts of the products and can either use them for themselves or sell to others. Many believe the success of these companies is due to the fact that the happiest customers make the best sales people and that is often who signs up to work for the multi-level marketing companies.
Marketdata Enterprises Inc.'s report, "The Multi-Level Market for Weight Loss Products," states that the business also attracts many consumers of the products that are looking for a flexible, home-based business. The sales structure promises high profits for those who are proactive with their selling and for those who can recruit more distributors to work underneath them.
Impact of Social Media, Trade Shows, etc. on Multi-Level Marketers
Like many of the most successful companies in today's world, those in the multi-level marketing companies rely heavily on social media. Networking with friends, co-workers, and family creates an entryway into relationships with potentially new consumers, as well as new distributors.
Trade shows have also increasingly begun renting out booths to those who are in multi-level marketing for weight loss products. Bridal shows, ladies' day out shows, and many others bring in thousands of new potential customers for these products.
As multi-level marketing becomes more popular and distributor numbers increase, a reflection in the change of the U.S. weight loss market might also occur. As the multi-level market sector of the weight loss industry continues to gain traction and produce increased sales, this new revenue stream will create a much needed boost in the overall U.S. weight loss market.
For more information on the U.S. weight loss market, check out Marketdata Enterprise's full reports on the US Weight Loss market and Multi-Level Marketing. Or, to learn more about weight loss and obesity in the United States, download our free white paper.
Thanks for reading!
Caitlin Stewart
Marketing Associate
MarketResearch.com