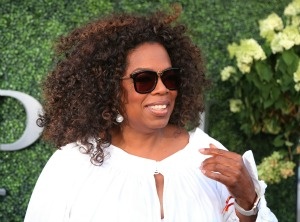 Oprah Winfrey is shaking up the $65 billion U.S. weight loss market. Last week, she bought a 10 percent stake in Weight Watchers International and joined its board of directors. As a result, the diet company's stock more than doubled in value.
Oprah's endorsement comes at a critical juncture for the struggling company, which has experienced 10 straight quarters of declining sales. More and more consumers are turning to high-tech activity trackers and Smartphone apps to manage their diets, and some investors question whether Weight Watchers can remain relevant in an increasingly competitive environment.
Will Oprah's endorsement help turn around the company's flagging revenue, or do the problems at Weight Watchers extend too far? In this article, we turn to research firm Marketdata Enterprises for some possible answers.
The Track Record of Celebrity Endorsements
Celebrity endorsements are a popular strategy, but they often produce mixed results, especially in the weight loss market. Celebrities are costly to endorse, and they are not always reliable. If a celebrity gains weight after their contract ends, they can damage a brand's reputation. Because of these reasons, the industry has shied away from celebrity advertising in recent years, according to Marketdata Enterprises.
However, Oprah is not your typical celebrity endorsement. "Oprah's deal is different," says John LaRosa, research director of Marketdata Enterprises. "Instead of being just a paid spokesperson, she has actually invested in Weight Watchers by buying $43 million worth of stock and joining the board. She is also a worldwide media star with a huge following. She has more skin in the game than past celebrity spokespersons. There is no doubt that Weight Watchers will benefit in the short and long term."
Challenges and Opportunities for Weight Watchers
Although Oprah certainly has a lot of clout, the problems at Weight Watchers may be too entrenched for her to fix. In addition to competition from diet and fitness apps, Weight Watchers faces a series of other problems as well. Marketdata Enterprises highlights several key issues:
Top management is out of sync with what consumers want and need since David Kirchoff left the CEO position.
Weight Watchers targets a very narrow segment of the population, namely, middle-aged married Caucasian mothers. It misses important demographics such as overweight teens, seniors, men, minorities, and diabetics, among others.
Weight Watchers lacks retail partners to extend its distribution and reach.
Its meeting sites do not have street exposure and are "hidden" in church basements, schools, and community centers.
It is facing competition from weight-loss programs at doctor's offices and mini-clinics at major drugstore chains.
It has been slow to make partnerships with large healthcare organizations.
The news isn't all bad, however. Even with many steep challenges ahead of it, Weight Watchers has some unique opportunities to reposition its business model. Oprah is a star in the $9.6 billion self-improvement industry, which intersects nicely with the weight loss market. By focusing on other areas beyond weight loss — such as stress management, yoga, mindfulness, and emotional eating — Weight Watchers can diversify its offerings and cross promote its services on Oprah's O Magazine and Own TV channel.
The Upcoming "Diet Season"
As weight loss companies ramp up for the New Year, it will be interesting to see whether other companies such as NutriSystem, Jenny Craig, and Herbalife will follow suit and announce their own celebrity endorsements. By partnering with Oprah, Weight Watchers has made it difficult for other marketers to stand out. After all, what celebrity could compete with Oprah in this market?
Find Out More
For more up-to-date insights on this rapidly shifting market, check out this recent report from Marketdata Enterprises: The U.S. Weight Loss & Diet Control Market.
To see all reports from Marketdata Enterprises, visit our website.