Having access to the right market research can dramatically impact the trajectory of a student's career — giving the student the resources to ace projects, impress prospective employers, and land new job opportunities at highly sought-after companies.
Yvonne Wang's story is a great example. Read her perspective below to learn how market research from Packaged Facts helped her succeed in her MBA program and accelerate her career.
---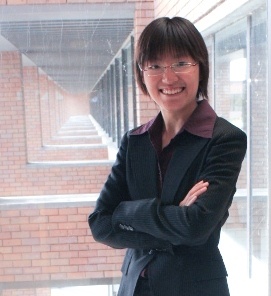 "I unequivocally owe my career and business school successes to Packaged Facts and MarketResearch.com Academic. Through accessing the latest marketplace trends, consumer insights, and emerging opportunities detailed in these great resources, I was able to develop sound business strategies and drive executive decisions as an industry insider for a wide range of industries.
When I led a team of colleagues for an MBA capstone project, we extensively relied on the U.S. Pet Market Outlook reports for relevant and timely industry insights to unlock new opportunities in branding, advertising, distribution, and product design when evaluating niche pet food and treats markets. Our proactive follow-up research also allowed us to deliver a final marketing plan with exceptional quality, which was reflected in the unanimously positive feedback that we received from our client. As a result of our project, the client's company was able to expand its companion animal probiotic portfolio by implementing key recommendations, which were in full alignment with market intelligence provided by Packaged Facts.
My understanding of the pet food industry eventually gave me a unique edge for starting a career in pet food product development. It was extremely helpful to be well versed in industry jargon and cite key market and consumer trends during the job search process. I was able to work at one of the biggest players in the pet food industry, which I would not have considered working for if it weren't for conducting thorough research using resources provided by Packaged Facts.
During work, there were incidences where I accessed other market reports due to company subscription policies. It did not take me long before I realized that other market reports are often not as comprehensive in data collection and analyses when providing top-level overview of markets. They also tend not to be as easy to navigate and scan through. There is no doubt that Packaged Facts will continue to help me to stay current in the industry I love and uncover new opportunities and knowledge areas for me to succeed in my current role.
I would highly recommend anyone looking for expert industry knowledge to experience the complete benefits of Packaged Fact services, and I am convinced that it will continue to remain as my preferred source for market intelligence."
— Yvonne Wang, MBA in Innovation and Entrepreneurship, PhD in Food Science & Technology, University of Alberta
---
Learn More About MarketResearch.com Academic
Packaged Facts reports are available to students through a university subscription with MarketResearch.com Academic, a popular research platform used by more than 100 top colleges and universities. In addition to Packaged Facts, libraries and universities can subscribe to a number of other authoritative market research publishers, including Freedonia Focus Reports, Kalorama Information, Mind Commerce, and more.
To learn more about this powerful research platform, please visit our website or contact Lisa Raker at lraker@marketresearch.com.
Related Articles