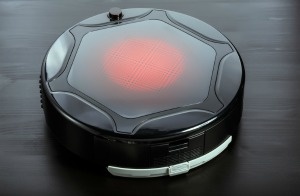 Has the robot invasion begun? According to Tractica, a market intelligence firm that focuses on human interaction with technology, the consumer robotics revolution is "well and truly underway."
Learn about the growing demand for domestic robots and what hurdles the market faces in the next few years.
More complex robots will emerge in the coming era.
Household cleaning robots are only the tip of the iceberg. In the future, our homes may include high-functioning toy and educational robots, robotic personal assistants, and even family companions. In addition, consumer robots may play a key role in eldercare as the population in the developed world ages.
The stage is set for rapid innovation.
The market for domestic robots will benefit from technological innovations that were first developed for industrial markets. Silicon Valley is "becoming a hotbed of robotics start-ups," according to Tractica, and manufacturers are using artificial intelligence and machine learning to make robots smarter and more capable.
Consumer robotics companies must navigate unique market barriers.
In order for robotic technologies to achieve their full potential, better consumer awareness is needed. Science fiction and Hollywood have inflated consumer expectations; what robots can achieve in real life does not match how robots are portrayed in movies like Star Wars.
For expert insights and forecasts on a wide variety household products, download MarketResearch.com's free e-book House & Home: 27 Top Trends and Predictions.
Additional Articles About Robotics