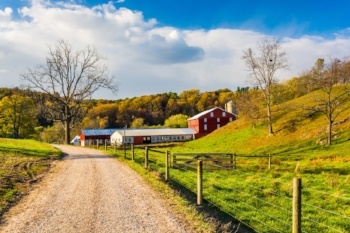 Actually, farming robots are already here. But the upcoming generation of robotic systems is capable of creating changes that will reverberate throughout the world. We are about to experience a "perfect storm," as agricultural robots draw on artificial intelligence, big data, ubiquitous low-cost sensors, and autonomy to help deliver on a vision of Precision Agriculture that will both benefit us all and fracture business models and employment.
Disruption in the agricultural sector is always significant because it affects both the world's food supply and the basis for many countries' wealth. Every major advance creates a ripple effect through society, from the iron plow to the cotton gin to the Green Revolution. Agriculture is labor-intensive, diverse, and embraces numerous activities and businesses from field to pantry. All of these areas are likely to be affected.
Startups are blossoming around the world, offering agricultural robots for planting, watering, weeding, picking, thinning, fertilizing, milking, herding, spraying, packing, transporting, and nearly every conceivable activity in this sector. This revolution is being driven by advancing technology, but also by current agricultural markets, fear of lost low-cost labor, need for better and cheaper food for developing countries, and competition for all.
Precision Agriculture, which treats crops at a granular level — sometimes down to the individual plant — is also a driver since a robotic system can apply irrigation, fertilizer, and chemicals with extreme efficiency for potentially huge savings in cost as well as significantly less damage to the environment.
Robot sensors are improving, and deep learning makes it possible to identify weeds, gauge individual plant needs, select ripe produce, locate trails, guide picking actions, and operate with near-to-full autonomy. Cost has long been an impediment, but much greater use will make robots less expensive. Global innovation is creating new ideas to meet specific needs, such as systems using multiple small robots in a "hive" or a "herd," cheap robots made of off-the-shelf components, and "Robots as a Service," in which the robots are offered for rent.
Robots will not only affect how farming is done, but they will also change the job market by reducing or eliminating the low-skill jobs that have been a mainstay of immigration. It is unlikely that farming robots will take over entirely in areas where human judgment is important, but this will have an impact on the labor force similar to that of robots in industry, reducing the physical elements of occupations, and creating new jobs in programming, operating, and overseeing automated systems.
For more information on this rapidly evolving sector, see the report IoT in Agriculture: Market Outlook and Forecasts 2017-2022 by Mind Commerce. This 124-page report provides:
Detailed forecasts 2017-2022
Profiles of important companies and solutions
Information on market challenges and opportunities
Strategies for leveraging IoTAg data and analytics
Analysis of the future of agriculture automation
Click the button below to view the report page on MarketResearch.com.
---
About the Author: Brian J. Dooley is a Senior Industry Analyst at Mind Commerce. Mr. Dooley is an award-winning author, analyst, and journalist with more than 35 years' experience analyzing and writing about trends in telecommunications and IT. He has undertaken projects for many major analyst firms, including Gartner, IDC, Cutter Consortium, PwC, Springboard (Forrester), and TNS. His corporate clients include a diverse range of hardware and software companies with wide-ranging requirements. Mr. Dooley has been a board member for educational institutions and research firms. He has been both a Senior Analyst with Datapro (Gartner) and a Senior Technical Writer for Unisys and Okidata. He has also been a communications instructor, a software developer, radio talk show host, and an entrepreneur.