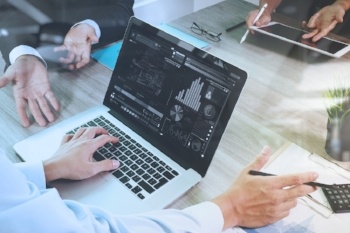 In today's rapidly shifting market landscape, the ability to make effective data-driven decisions is crucial for a variety of essential business operations across an organization.
Consider the following scenarios:
A CEO who is thinking about making a large acquisition to enter a new market
A product developer working to stay ahead of shifting trends
A management consultant advising a client on how to reboot their business
A brand manager creating buyer personas to shape marketing efforts
An entrepreneur building a pitch to secure funding from venture capitalists
Each of these individuals may have previous experiences and gut instincts that inform their thinking and planning, but they must also incorporate high-quality data and analysis into their decision-making process in order to understand the bigger picture, persuade key stakeholders, and back up their conclusions.
Risk is inherent in each of these situations, and a fumble at the wrong moment can lead to serious consequences for an individual's career success and a company's longevity. When the competition is fierce and the margin of error is thin, relying on faulty assumptions can be fatal.
As we explore in the white paper The Importance of Market Research for Validation and Decision Making, high-quality industry research can mitigate these risks by helping to test your hypotheses, validate your insights, and build your sense of confidence.
Why You Need an Outside Point of View
Since 2000, more than half of the companies in the Fortune 500 have merged, gone bankrupt, or been acquired, according to Forbes. A new generation of innovative companies has sprung up, creating unique business paradigms for the organizations of tomorrow.
In this volatile environment, it's not enough to just predict or forecast within the existing scope of business (though you should). To avoid getting "Ubered" like the cab industry, companies must leverage accurate data and qualitative assessments about the industry direction and identify gaping holes in customer satisfaction that outsiders may prey on. Rigorous analysis should be used to drive decision making and adapt in a timely manner, and in this regard, third-party market research can protect you in more ways than one.
Market research can open your eyes to products and trends beyond your own company and help you become more aware of influential variables such as:
Disruption
New technology
Rising competitors
Shifting consumer preferences
Socio-economic changes
New regulations
Growing and shrinking markets
Potential new partners and suppliers
With adequate research, you can seize valuable opportunities for product development and new market entry. You can also make more prudent investments — increasing spending on markets that still have room for growth and re-evaluating investments in markets with lower demand.
Market research can also give you the foundation you need to make other pivotal shifts in your business. For example, you may find that you need to build new external partnerships to quickly adapt to technological changes (such as cloud computing, virtual reality, or automation), or it may be in the best interest of your company to acquire a start-up to maintain a foothold in an evolving industry (such as Walmart acquiring Jet.com to boost its e-commerce side of the business).
Making smart business decisions — and gaining buy-in from stakeholders along the way — is much easier when you have credible evidence to back up your strategies.
Interested to learn more? Download MarketResearch.com's free white paper for more practical insights and recommendations.
---
Additional Articles