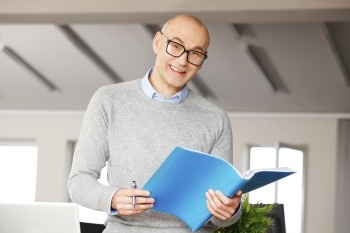 How can you get the answers you need to solve business challenges more quickly? Syndicated market research reports are the go-to solution for many professionals. Market research reports not only save you hours of time, they also add credibility to the work you do, whether you are refining your business plan, preparing a presentation for an important client, or making recommendations to an executive.
To illustrate the benefits of market research reports, we talked to a variety of professionals who use these reports in their day-to-day work. Read on to learn how these individuals use market research reports to their advantage.
1. Gather Industry Information Quickly
Max Robinson, Digital Marketing Manager at Aims Media Design in Glasgow, UK, uses market research reports to outline target audiences for clients before beginning any advertising campaign.
"Although we have a research team in place, we understand that there is a wealth of information out there that is relevant to our needs and has already been collected by another entity," he explains. "Primary research is undoubtedly important, but in a fast-paced industry, we often need information quickly, and secondary market research is the best way to gather that information."
Using market research reports takes much of the guesswork out of the process, saving Robinson "huge amounts of time."
2. Validate Internal Research
Content Marketer Linda Pophal uses market research reports for her own needs, as well as for her clients. She uses these reports to research best practices, prepare RFPs, get ready for client meetings, and create content.
"Research reports save me time by providing insights into questions I might have but don't have the time/resources to conduct primary research for," she says. "In addition, I also find research reports can help me to validate information I may be gathering through primary sources."
3. Get a Holistic View of the Market
Nick Braun, Founder & CEO of PetInsuranceQuotes.com, also uses market research reports to double check his data. "We still do our internal analyses, but secondary reports guide our changes, and we look for ways to justify what third parties say so we aren't myopic and caught up in our own data."
In addition, secondary research reports help Braun stay up to date on the market as a whole. "These reports give us a holistic view of the market and allow us to benchmark all the companies in the industry, not just the ones we focus on," he explains.
4. Use Objective Data to Make Informed Decisions
Another important benefit of market research reports is their impartiality. "Any third-party report is more unbiased, and so they provide a better picture of what's really happening in our market," Braun asserts. "It's the best way to stay on the right path because we focus on the data and realities of our industry."
Armed with information produced by sound research methods, you will have a more accurate understanding of the market landscape, issues that will affect the industry in the future, and how to best position specific brands to drive business growth. All of this insight will lead to actionable ideas and better decision-making.
5. Strengthen Your Credibility and Reputation
By using objective analysis to make decisions, you will not only develop better business strategies, you will also improve your own professional reputation in the field and help others to have more confidence in your conclusions.
Braun explains it this way: "Instead of telling a client or partner, 'This is what we've found,' or 'This is what we think,' these reports allow us to say, 'This is what the industry is doing," and it lends more credibility and trust by not always being the sole source of data and information."
Find Out More
Download MarketResearch.com's free white paper to learn more about the benefits of market research and the value it brings to organizations today.
You May Also Like
---
About the Author: Sarah Schmidt is a Managing Editor at MarketResearch.com, a leading provider of global market intelligence products and services.