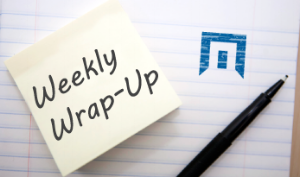 Autumn is here, and with it comes a windfall of crisp, colorful new insights from Packaged Facts, Simba Information, and The Freedonia Group. This week, analysts dove into a pile of topics that included pet safety, new trends in education, and key rising outdoor living and lawn and garden markets.
This guest blog by Rover.com discusses how pet owners can prevent pet exposure to toxic plants without sacrificing their own gardens, houseplants, and cut flowers.
Check out a few highlights from Simba Information's recent report K-12 Social Studies Market Survey Report 2019, which sizes the dollar value of the market for social studies instructional materials in 2019.
What are some of the key consumer trends spurring the lawn and garden and outdoor living markets to new heights in 2019 and beyond?
Will leading scholarly professional publisher Elsevier accede to the University of California's new contract terms regarding universal open access and cost reduction?
Get to know Gleb Mytko, an analyst with The Freedonia Group who's written over 35 industry studies exclusively covering global markets, including topics in construction and heavy equipment and components.