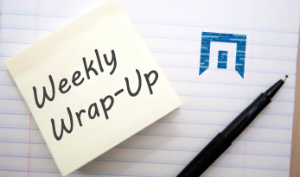 Check out the latest articles published by The Freedonia Group, Freedonia Focus Reports, Kalorama Information, Packaged Facts, Marketdata, and MarketsandMarkets.
Read new headlines about a broad range of industries including roofing, plastics, food & beverage, in vitro diagnostics, and pharmaceuticals.
Find out which headline-worthy news items one Freedonia analyst expects to impact the roofing industry for the foreseeable future.
Innovations in technology and automation are expected to spur solid sales gains for injection molding equipment through 2021.
U.S. demand for snack foods is expected to reach $93.2 billion in 2022, as younger consumers shift away from traditional sit-down meals in favor of multiple grab-and-go meals throughout the day.
Although you may encounter predictions for double-digit growth rates for the global point-of-care testing market on the Internet, these numbers may not be appropriate. Kalorama Information explains why.
Problem-identification research and problem-solving research are two basic market research categories that can help businesses recognize and address important concerns.
Although we still do not know the specific causes of autism, we do know one thing. The rate is increasing, and the market for treatment is growing.
The global single-use bioprocessing market is expected to grow at a compound annual growth rate (CAGR) of 17.8% from 2016 to 2021.