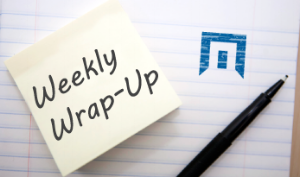 The first quarter of 2019 has been a busy one for Marketresearch.com's publishing brands!
Be sure to take a moment to catch up on the latest articles from Packaged Facts and The Freedonia Group, featuring insights on the future of the pet market, trends in coated fabrics, the rise of autonomous vehicles, and more.
According to Packaged Facts' report "U.S. Pet Market Outlook, 2019-2020", humanization and premiumization are now par for the course in the U.S. pet market, with pet industry participants exploring outside-the-box avenues forged by e-commerce and IT.
In the US coated fabrics market, trends are generally consumer driven. And consumers are increasingly paying attention to the goods they buy and use – what they're made of, where they come from, and how they're manufactured.
Check out an excerpt from "Will Self-Driving Vehicles Be a Reality by 2025?", a white paper from BIS Research. The excerpt is a section titled "What Is Driving the Trend for Self-Driving Cars?"
According to a new report from The Business Research Company, the global aircraft manufacturing market will grow at an annual rate of 9.5% to 2021, driven by the increasing use of drones and rising demand for turboprops.