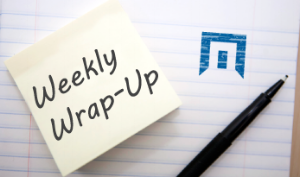 Get caught up on the freshest insights and analysis from MarketResearch.com and its publishing brands, including a look at how CBD is impacting the pet supplements market, the latest trends in packaging, and how demand for roofing accessories is indicative of trends in the overall roofing market. Peruse the links below for more!
The human health and wellness market has experienced a surge of interest in cannabis products, with this interest impacting pet supplements as well.
Most roofing contractors realize that using more durable roofing materials can minimize the effects of severe weather on a building. But perhaps equally important are roofing accessories, which are crucial to protecting roofs from moisture, impacts, and high winds.
Check out a few of the latest trends impacting the packaging market, both now and in the years to come.
Multiple developments in the display market, as well as advancements in technology, has impacted demand for newer display technologies, including LCDs, LEDs, OLEDs, and AMOLEDs.

In the US, a gradual state-by-state loosening of marijuana regulations has sparked an interest in CBD products, which are available not only for human consumers but pets as well.