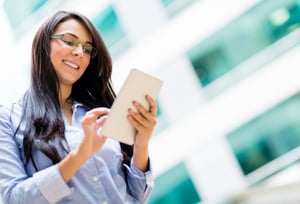 The early 21st century witnessed limited availability of display technologies. Thin film transistor (TFT) displays were used for advertisements, displaying information at commercial and public places such as railway stations and airports as well as in households. Established players, such as Philips, Panasonic, Thomson, Samsung, LG, and Sharp, were the only ones recognized by consumers due to their dominance in the market and diverse product portfolio.
However, multiple developments in the display market and advancements in technology subsequently influenced the purchasing patterns of consumers and their propensity towards new and improved offerings in the display market, which impacted the demand for newer display technologies from end users. The major display technologies introduced in the past 15 years include:
Liquid crystal display (LCD)
Light emitting diode (LED) display
Organic light emitting diode (OLED) display
Active matrix organic light emitting diode (AMOLED) display
With the evolving technology, the display resolution also changed from standard to high-definition, and eventually to ultra-high definition.
E-paper display technology is not a new concept; it had been in the research pipeline since the 1970s and achieved a breakthrough which led to its commercialization in the 1990s. However, it had a relatively lower adoption rate among consumers. E-paper display technology is now being widely adopted as an alternative to DLP, LCD, and LED display technologies.
Can E-Paper Completely Replace LCD?
E-paper display technology comprises various features that can easily outweigh the use of LCD in commercial and public spaces. LCDs are bulkier, heavier, and consume a considerable amount of energy as compared to e-paper displays. E-paper displays offer several benefits over its contemporary counterpart, such as low cost of manufacturing and final retail value, minimum power consumption, daylight readability, foldable screen, and custom manufacturing.
Although the application of LCDs and e-paper displays vary based on resolution, content, and brightness, e-paper displays have a wide range of applications in integration with wearable devices, retail marketing and advertising, packaging, decoration and interior designing, education, and smart homes. As display systems hold a significant market share in the consumer electronics sector, most consumers tend to adopt the latest and most advanced display systems such as LED and OLED.
Although the e-paper display technology is gaining traction in the commercial and public sectors across the globe, the displays lack color richness and video capabilities, which pose a challenge for the growth of the market. Currently, several manufacturers and distributors of e-paper displays are conducting extensive research and development to resolve these limitations and further expand the product functionalities, thereby making it a more lucrative option for end users.
Although it is difficult for e-paper display technology to replace LCDs completely as their applications vary significantly, the former can be ideally used for displaying static information, and marketing and advertising. Moreover, the ongoing research on batteryless e-paper displays is expected to improve product usability and increase adoption among consumers.
How Do Vendors Progress in the E-Paper Display Market?
E-paper displays are mostly used in e-readers and retail POS terminals. There are various e-paper displays that are used to hold static texts for signage and posters. Numerous vendors of e-paper displays are offering customization for their products, which makes the product more aligned to the end use applications.
For the same reason, the information about certain basic requirements, such as active display area, pixel density, bezel size, the location of driver electronics, and overall product size and dimensions, is collected from the customer and is reflected in the end product to suit the specifications of end users such as automotive, retail, and media & entertainment, among others.
The major vendors that manufacture e-paper displays and promote e-paper display technology include:
Plastic Logic GmbH
E Ink Holdings Inc.
CLEARink Displays, Inc.
LG Displays Co, Ltd,
Sony Corporation
These companies undergo partnerships and agreements to establish a strong and prominent presence and stay relevant in the ever-changing e-paper display market.
Where to Learn More
The 100-page report Global E-Paper Display Market Research Report Forecast to 2023 provides a detailed analysis of the market structure along with a forecast of various segments and sub-segments in the global market. The report also provides insights into factors affecting market growth and profiles of top companies.
Market Research Future publishes reports that focus on products, services, technologies, applications, end users, and market players for global, regional, and country-level segments. This enables clients to see more, know more, and do more and — get answers to their most important questions.
---
Additional Articles