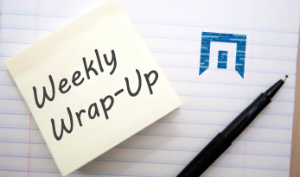 View the latest market research articles written by analysts at Kalorama Information, The Freedonia Group, Freedonia Focus Reports, Packaged Facts, BIS Research, and Marketdata.
Plus, be sure to check out new videos that share quick market insights. One example is included below, but many more are available on The Freedonia Group's YouTube page.
Calculating a market size can be complicated, especially in healthcare or biotechnology markets. Learn about Kalorama Information's expert approach.
Several well-known international market intelligence firms give their #1 piece of advice for using market research in 2018.
The ascent of Amazon and other online shopping outlets is good news for growth in the protective packaging industry.
Government-led initiatives promoting electric vehicles could mean future setbacks for automotive lubricant manufacturers.
Smart technology is poised to drive long-term growth for consumer air treatment systems. Learn more about the user-friendly features that make indoor air purification as easy as checking your phone.
The kids' food and beverage market is a tricky business and requires a special approach to both innovation and marketing
Between 2006 and 2016 African-Americans were responsible for a significant portion of the growth in several key categories of financial services.
Five clinical testing trends will most likely see further development in 2018, based on Kalorama Information's research in 2017 and early 2018.
The global precision medicine market size will reach $141.7 billion by 2026. Get an overview of this growing market and top precision medicine companies here.
The coaching industry continues to expand as consumers seek advice and motivation regarding career changes, life-work balance, relationships, health, and more.
Here's a look at innovative dairy alternatives that expand the array of plant-based options available in grocery stores.
Demand for household cooking appliances is benefiting from a greater range of products featuring new design aesthetics and IoT connectivity.
After delays, semiconductor manufacturers are looking to implement EUV technology by 2020.