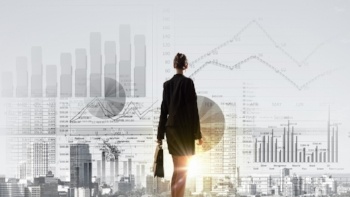 Ongoing market research is vital to your company's long-term success, whether you are looking to drive profitable growth, enter a new market, or sustain your competitive advantage over time.
But even if you fully understand the importance of market research, how can you be sure you are leveraging it effectively? I asked several well-known international market intelligence firms to share their #1 piece of advice for using market research.
Read their diverse viewpoints below to learn a variety of market research strategies and approaches, and better understand the unique value of high-quality industry research in today's shifting global economy.
---
Rely on independent research to guard against market shocks.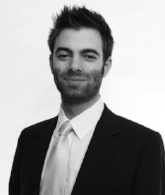 Since the twin shocks of 2016 — the election of Donald Trump as US president and the UK's decision to leave the EU — our clients are more concerned than ever about market shocks. Evidence that we are shifting to a nonpolar world means that global actors are likely to behave less predictably. In response, organisations are increasingly looking for independent and informed research to help them make their investment decisions and choose when to enter new markets. More challenging still, they also want this information to be delivered in as concise a format as possible, with conclusions first and details later. This makes choosing the right method of communicating with clients more important than ever.
— Mike Jakeman, Global Economist, The Economist Intelligence Unit
---
Context is everything.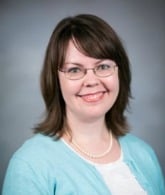 Data, data everywhere — yet so little fit to use! Thanks to the Googles of the world, we have more information at our fingertips than ever before, but that deluge often lacks critical context: Are we talking about the same definitions? Do we have any shared assumptions? Why is that one figure three times bigger than the other — it's the same category, right?
High-quality market research comes from analysts who understand the limitations of what's out there, on the web or otherwise — and harness that vast knowledge base to paint a full picture of a given industry.
Sure, you could try census data… But a good analyst will dive deeper, considering error rates, changes in category definitions, and what to do with that ever-enlightening "not elsewhere classified" category, among other things, and compare these factors to foreign trade trends and reports from other sources.
Sure, you could try a report from an association… But a good analyst also checks the product category definitions, the universe represented (e.g., members only or the industry beyond?), and changes in methodologies over time that might impact the final conclusions.
Sure, you could try retail-level scanner data… But a good analyst can pinpoint which types of retail outlets will sell a certain product (and the role e-commerce will play), understands the limitations of the data (is Walmart in there, and what about Costco?), and tracks sales of substitute or complementary products — all in pursuit of providing that full picture.
Sure, you could try investor presentations of leading manufacturers… But a good analyst is aware of possible supplier bias (are their customers really as excited about that new technology as they think they are?) and knows to watch out for the up-and-comers, who might end up taking the industry where it really needs to go (and leaving the market leaders scrambling to catch up).
Sure, you could try that free market research report Google produced for you… But a good analyst considers the source: What is their methodology? Can you talk to the analysts? Is this data you can really trust?
Instead, try looking beyond the data points that Google can find. Ask questions and understand the context around the data. That's just good market research.
— Jennifer Mapes-Christ, Research Manager, The Freedonia Group
---
You've bought it, now use it.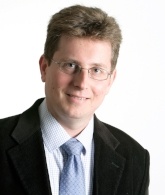 First, can we agree on a few things?
Market research tells you something you didn't know before.
Market research tells you if you were right or wrong.
Market research can tell you about something that wasn't on your radar.
Market research is an investment, not a cost.
Market research helps you plan for profitable growth.
If you are reading this blog, hopefully you agree with some, or all of those statements. But are you wringing the most out of your market research investments to help your organisation achieve its strategic goals? It can be beneficial to ask yourself honestly about your practices and procedures, and how you implement actions following research initiatives:
Does everyone in your organisation who would benefit from insights have access to them, or is market intelligence closely guarded by a department or individual gatekeeper?
Do you act on market research findings or do you ignore them if they are inconvenient or don't fit with your organisation's current thinking or direction of travel? (Be honest!)
Do you make full use of all the market research products & services you buy, or are there tools and reports which you don't fully understand or don't benefit from?
Do you view third-party market researchers as suppliers or partners? The deeper your relationship, the greater the benefits you will derive.
Do you understand the costs and benefits of market research, and can you make a strong argument for it in ROI terms?
My top tip for using market research effectively in 2018 is therefore simple. Make sure you ARE using it.
— Chris Sleight, Managing Director, Off-Highway Research
---
Make it personal.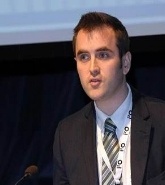 Engage market research analysts — ask them questions on the study and how the results apply to your organization. Too often market research readers limit themselves to what is recorded in text and visuals; they purchase a report and go home.
There is, however, a vast amount of information captured in any market research effort, and many insights do not make the final publication. This is because information is meant to be widely applicable to a market audience rather than to you individually, and an author's aim is to convey information thoroughly, but concisely. Speaking to analysts ensures readers fully understand the report and gain a deeper meaning of the issues, but also helps acquire insights and perspectives that are the most important to the reader's strategic decision-making.
You will be much more confident in your conclusions and maximize the value of your investment by speaking to analysts. Additionally, the market research analyst will be pleased to develop strong connections to relevant stakeholders!
— Seth Cutler, Energy & Environment Senior Industry Analyst, Frost & Sullivan
---
Forecasting is also about the present.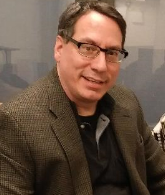 I think sometimes forecasts are misunderstood. There's a perception that forecast numbers are merely about what is to happen five years from now. That's true of course — their most obvious function is to predict future demand. However, business intelligence products such as those published by Kalorama, Packaged Facts, or Freedonia are sold to doers, actors on the business stage. They represent best forecast given status quo and reasonable evolutionary events. We expect, and are not surprised by, when actors who read our research make decisions, pursue product launches, and substantially change the marketplace — actions which might end up moving those forecasts. This is particularly true in markets where our brands are pleased to have the top industry movers subscribed to our research.
— Bruce Carlson, Publisher, Kalorama Information
---
Take a multipronged approach.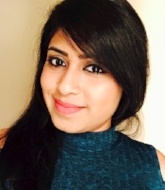 1. Build technical understanding: Very often technical knowledge of an industry or a market is an underestimated skill when it comes to market research. In my experience, I have found that consultants or analysts with adept knowledge on a particular industry tend to engage with clients better and fare well.
2. Get creative, invent your methodology: I call this science and research combined with art. Understand types of information available and assess informational gaps required to capture the market dynamics. Tweak your market methodology to supplement data points using other external data bases, survey vendors, or hiring experts to contribute to projects.
3. Use a balance of qualitative and quantitative information: It is important to support a qualitative trend through quantitative analysis. Trend analysis using this approach becomes more defensible. A futuristic prediction made on analyzing data is much more believable.
4. Comprehend secondary information sources effectively: The internet is a vital tool, and market research professionals rely heavily on secondary data sets that are readily available; however, it is important to sanitize and check for the legit nature of the information including vetting the source of the data.
5. Seek continuous learning, self education, and networking opportunities: As a market research professional, it is important to stay abreast of what is happening in a particular industry with regards to new business models, policy changes, regulatory norms, emerging technologies, and disruptive products. Subscribing to industry specific newsletters and journals will help you stay informed of the current dynamics. Engage with industry experts and network to expand your horizon to welcome new perspectives.
— Divyaa Ravishankar, Transformational Health Industry Principal, Frost & Sullivan
---
Developing a global ecosystem view is critical.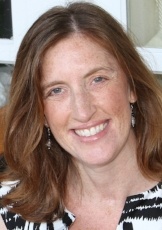 Vast technology changes have created a digital economy with a whole new set of requirements for survival. With all types of companies becoming "technology" companies as they use technology for competitive advantage to better serve their customers, the importance of a global ecosystem view in market research has never been more pronounced.
To sustain long-term competitive advantage, companies are on a journey to reinvent themselves as digital natives and redevelop the people, processes, and technologies they use to create value in the global market. More focus in market research should be on identifying new evolving global partners and suppliers, and how to successfully make that transition to becoming a digital native.
— Christina Kearney, Group Vice President, Worldwide Product Management, Marketing and Client Service, IDC
---
Decide, monitor, and extract: Step up your market research skills.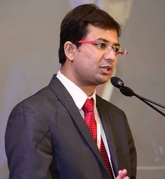 A comprehensive industry analysis is a prerequisite for any new entrants as well as existing players operating in the market. Market research becomes essential for understanding the statistics of any market. Following certain key steps to conduct market research helps companies make wise decisions to meet their business aspirations and formulate business strategies.
Decide your research forte: Use the right tools to gain both qualitative and quantitative market insights. Data collection through primary research allows you to gather ground-level information about any product or service by interviewing industry consultants, research managers, directors, and c-level executives of the companies operating in the concerned industry. Secondary research utilizes information available on online portals, government websites, and various other reliable sources.
Monitor competitor data: Analyzing your competitor data from various sources aids in assessing their strengths and weaknesses. Reviewing and monitoring competitor financial data and company marketing reports and presentations also proves to be immensely helpful.
Extract the right conclusion: Drawing accurate inferences from accumulated data and information is absolutely critical in making the right decisions with respect to business entry or expansion.
— Karan Chechi, Research Director, TechSci Research
---
Interested to know additional market research strategies? Download our free ebook to get a step-by-step guide to navigating the process successfully.
You May Also Like