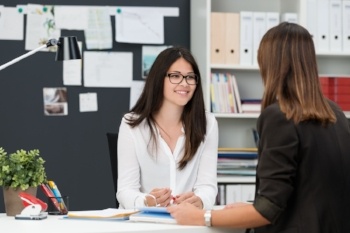 The $9.9 billion U.S. self-improvement or personal development industry is largely comprised of affluent Baby Boomers and female customers, especially for programs related to relationships, weight loss, exercise, spirituality, and Far Eastern topics. A substantial share of these customers is located on the two coasts of the United States.
Personal coaching services is one segment of this broader personal development industry. More of us are willing to pay good money for "personal coaching" and hand holding.
What Is Coaching?
The International Coaching Federation (ICF) defines coaching as "partnering with clients in a thought-provoking and creative process that inspires them to maximize their personal and professional potential." Coaching is a distinct service and differs greatly from therapy, consulting, mentoring, or training.
Personal and life coaching represents the largest portion of the market, and it first developed in the United States. The corporate coaching market is smaller in size. Typical customers of career coaching or business coaching include retired persons, people in transition phases of their lives (i.e. those coming to the end of their career or work lives), Baby Boomers, and even college students.
This is a market with few barriers to entry and multiple organizations providing "certification" for a fee. Herein lies the problem. It's literally "let the buyer beware." The number of coaches in the U.S. continues to grow, as consumers seek advice and motivation regarding career changes, life-work balance, dealing with changing technology, finance, relationships, health, and more.
Top 6 Things to Know About the Coaching Industry
1. Number of coaches: It is estimated by The International Coach Federation that there are currently 53,300 coaches, up from 47,500 part-time and full-time coaches worldwide in 2011. About 92% of these are active. Of these, 33% operate in the United States — a total of 17,500 coaches. One would think that the U.S. market is saturated, but demand appears to still be growing.
2. Market size and growth: The U.S. estimated market value for personal coaching was $955 million in 2015 and $1.02 billion in 2016, compared to $707 million in 2011. I expect this market's value to reach $1.34 billion by 2022 — or a 6.7% average yearly growth rate from 2016 to 2022.
3. Average coaching income: The ICF (the industry's trade group) estimates that coaches have an average annual income ranging from $27,100 to $73,100. Some specialty coaches can make much more, over $100,000.
4. Lack of industry regulation: The biggest challenge facing coaches today is that untrained and incompetent coaches are damaging the reputation of the industry. The coaching field is unregulated. No license is required. Consequently, anyone can call themselves a coach. The profession is painfully aware that inept coaching makes the field look bad. Currently, there are more than 500 training and "certification" programs worldwide, and many of them will certify you if you simply pay them a fee.
5. Unique challenges for Millennial life coaches: Life coaching is gaining traction in the technology age, which has opened the profession up to Millennials. However, for young life coaches, it can be difficult to carve out a career in an industry dominated by professionals their parents' age: 37% of American coaches are 46 to 55 years old, according to the ICF. A 25-year-old isn't going to convince a 50-year-old to be his client. It's hard when you don't have enough life under your belt and you don't know what it's like to be 40.
6. Crossover with other segments of the self-help industry: Many of the top motivational speakers have set up coaching divisions in their companies, but clients should not expect to deal with celebrities like Tony Robbins directly. In addition, a host of "experts" has emerged to offer online courses and "academies" in areas such as: creating webinars, seminars and workshops, building sales funnels, monetizing website traffic, making money via affiliate programs, writing a best-selling book, email marketing, systems to create leads from Facebook and LinkedIn, etc. Most often, these courses require extra coaching to be successful.
Get More Information
To learn more about this growing industry, check out Marketdata's study: The U.S. Personal Coaching Market. This report discusses key issues such as:
Why many coaches fail
Demand factors
10 best cities for life coaches
Top areas of interest for those hiring life coaches
Major coaching trends
The report features opinions of leading market experts and competitors and profiles of six top coaches, along with a reference directory to additional sources.
---
About the Author: John LaRosa is the President of Marketdata LLC and is the author of 100+ industry and market studies. His research appears in top media outlets including ABC, CNN, Fox, Forbes, USA Today, The Wall Street Journal, The New York Times, and a variety of trade journals.
You May Also Like