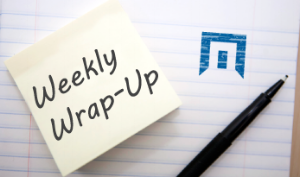 Check out all the latest headlines from MarketResearch.com and its publishers, with this week's analysis covering the rising popularity of mobile payments, dialysis clinic market drivers, top educational publishers in the K-12 market, and much more.
Read on for further insights!
The popularity of mobile payments in countries like China, India, and South Korea may signal positive prospects for the growth of the Asian food e-commerce market.
Retailers are developing increasingly sophisticated retailer-specific apps, which often include myriad payment and loan options.
The market for legal cannabis in the U.S. and Canada is rapidly expanding. This spells good news for suppliers of the consumables and equipment needed to cultivate, distribute, and sell it.
A new report from Simba Information draws on on nationwide research and interviews with education publishing industry executives, school educators, and other experts to assess shifting publisher strategies.
According to Marketdata, the large competitors in the pricey U.S. kidney dialysis market have enjoyed a near monopoly for years. However, changes are coming that could hamper that growth and profitability.
Get to know Karen Meaney, a senior analyst/editor with Simba Information who has authored more than 24 reports on the educational publishing industry.