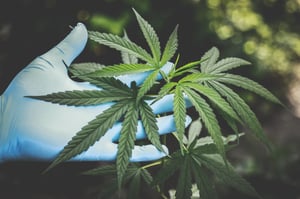 In June 2019, Illinois became the eleventh U.S. state to legalize recreational (i.e., adult use, nonmedical) marijuana, and just the second in the Midwest after Michigan to clear the way for adult marijuana retail markets to form. Furthermore, in July 2019, the Ending Federal Marijuana Prohibition Act received a historic first hearing in congress – underscoring that legal weed is no longer just a west coast phenomenon.
In Canada, national legalization efforts have already succeeded. In October 2018, Canada became the second country globally after Uruguay to legalize adult use and sale of marijuana, and despite growing pains – particularly related to undersupply and quality control issues – retail markets continue to develop in the country as regulatory trial and error leads to further reform.
This is only the beginning for a formidable new North American industry. As the market for legal cannabis (i.e., hemp and marijuana) in the US and Canada continues its rapid expansion, strong opportunities are expected for suppliers of the consumables and equipment needed to cultivate, distribute, and sell it. A new pair of Freedonia Group studies covering the US$4.8 billion U.S. and Canadian markets for cannabis growing supplies anticipates robust annual growth of 9.1% from 2019 to 2023, particularly as licensed businesses invest in the often costly equipment – such as HVAC, lighting, and security systems – needed to bring new operations into compliance with regulations.
Following are four states and provinces whose business-friendly approach to regulating licit markets is benefiting producers of cannabis growing supplies.
1. California, US
As the largest U.S. state by far to enact legal medical and adult-use marijuana programs, it is no surprise that California is also the leading U.S. producer of marijuana and its largest market for cannabis growing supplies. Since adult-use marijuana was legalized in 2016, opportunities for cannabis businesses have continued to expand as lawmakers make state regulations more habitable to licit market growth.
In 2017, for example, regulation of California's medical and adult-use programs was standardized and consolidated by the Medicinal and Adult-Use Cannabis Regulation and Safety Act, which – among other provisions – removed the state's effective ban on full vertical integration (though this will not take effect until 2023).
These reforms will help streamline business registration and improve product accessibility over time. For now, though, the black market remains a serious challenge to licit businesses, particularly as regulatory enforcement is lax. For example:
Current marijuana output far exceeds in-state demand, resulting in much of the marijuana grown in California being sold illegally in other states.
Unlicensed marijuana businesses such as cafes and lounges permitting on-site consumption are common in cities such as Los Angeles, Oakland, and San Francisco.
Compounded with a high effective tax rate on legal marijuana sales, California has a long way to go in reducing the influence of the black market. Nevertheless, the state is well ahead of the curve in terms of marijuana capacity, and a 2019 law bringing the state definition of industrial hemp in line with the 2018 Farm Bill – which legalized hemp nationwide – is leading to a ramp up in hemp production that will serve rapidly increasing demand for products infused with cannabidiol (CBD), a non-psychoactive compound that has seen increased use in a range of foods, beverages, and supplements – for both humans and animals – due to its purported health benefits.
2. Colorado, US
As the first legal adult-use marijuana market in the U.S., Colorado is also the most developed, aided by a permissive regulatory environment and collaborative approach to policymaking among state and local governments, industry stakeholders, and community members. The state is also the leading U.S. producer of industrial hemp, which supports a thriving market for CBD-infused products. Accordingly, Colorado is the second largest US market for cannabis growing supplies.
New state laws aimed at expanding the competitiveness of licit businesses with the black market are routinely introduced. For example:
In May 2019, a bill legalizing social-use areas was signed into law, enacting a licensing scheme for on-site marijuana consumption at private businesses such as hotels, restaurants, music venues, and yoga studios, where previously legal consumption was largely limited to private residences and licensed specialized microbusinesses.
The law also permits marijuana dispensary "tasting rooms" akin to those found at breweries and wineries.
In addition to curbing gray and black market activities, the move is expected to boost the state's cannabis tourism industry.
Furthermore, vertical integration and wholesale restrictions for the state's medical marijuana growers were relaxed in July 2019, which will enhance opportunity for recreational producers interested in serving the medical market, as well.
For more on the U.S. legal cannabis growing market specifically, check out Legally Growing Cannabis in the US: 6 Things Your Business Needs to Know, a recent white paper from The Freedonia Group.
3. Alberta, Canada
Across the border in Canada, nearly a year into legalization, the top marijuana market – Alberta – is likely not what many were expecting. However, despite being more politically conservative than provinces like British Columbia – where locally licensed marijuana businesses that have been operating for years were invalidated by the federal government's 2018 Cannabis Act – Alberta has by far the most comprehensive regulatory approach to retail, benefiting its foray into legal marijuana sales:
In 1993, Alberta became the first province in Canada to privatize liquor sales, the model for which was replicated for the provincial adult-use marijuana market.
Among key provisions, localities are authorized to issue retail permits and vertical integration is permitted, but restricted, to promote competition.
As a result, more recreational dispensaries are licensed to operate in Alberta than in any other province, and legal marijuana sales approached 30% of the national total in 2018.
However, the most important sustainer of growth in Alberta's cannabis growing supplies market will be its extensive hemp capacity, which comprises the bulk of the province's cannabis production activities. The cost to grow a ton of marijuana greatly exceeds the cost to grow similar quantities of hemp. However, because hemp output is much higher than marijuana output, hemp accounts for a larger share of demand for cannabis growing consumables and equipment.
4. Ontario, Canada
Often referred to as the hub of Canada's burgeoning cannabis industry, Ontario is home to more federally licensed marijuana producers than any province. The high cost of marijuana production – from hydroponic and lighting systems to specialty consumables such as soilless growing media – sustains a major market for cannabis growing supplies.
The province is poised for expansion following updates to its cannabis industry regulations. Like many developing cannabis markets, the early days were filled with hiccups, with the opening of Ontario's first physical adult-use dispensary months behind most other provinces and production marred by a series of setbacks:
Until April 2019, legal marijuana sales were permitted only via the government-run e-commerce platform – making it one of the last provinces to open dispensaries.
The province's centralized wholesale and distribution network has exacerbated delays in online order fulfillment and the undersupply issues endemic nationwide.
Vertical integration is heavily restricted; retail licenses are not to be issued to any company that is more than 9.9% controlled by a federally licensed producer.
Problems with quality control and legally dubious corporate conduct have plagued some leading Ontario-based suppliers, with reports of mold and insect contamination sparking national product recalls and unauthorized activities leading to seized inventory and possible license revocations.
Now on track, Ontario's legal adult-use market is expected to see substantial growth. Among the ways that provincial lawmakers are seeking to boost the industry is via cannabis tourism, such as by allowing consumption lounges to open.
---
Looking For More Info on North American Cannabis?
For more information on the ever-growing market for legal marijuana in North America, check out these new reports from The Freedonia Group:
These reports include comprehensive profiles of regulatory environment by major state and provincial market, in addition to historical demand data and sales forecasts through 2028 for the North American market for the consumables and equipment used to grow hemp and marijuana, and production data for hemp and marijuana in dry pounds and value terms.
---
About the author of this article: Peter Kusnic is a Content Writer with The Freedonia Group, where he researches and writes studies focused on the consumer goods and packaging industries.
---
Related Reading