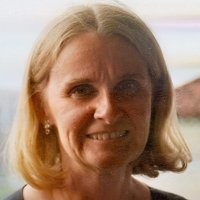 Karen Meaney is a senior analyst/editor at Simba Information, where she has worked for 14 years, writing more than two dozen reports on the educational publishing industry.
One way Karen keeps tabs on the market is by attending conferences. Over the years, she's attended a variety, including International Society for Technology in Education, Education Business Forum of the Education Technology Industry Network, Texas Computer Education Association and Florida Education Technology Conference.
Karen's educational background includes a Bachelor of Arts in Communications and a Master of Business Administration degree with a concentration in Marketing from Fordham University.
Check out the interview below to learn more about Kathy and her approach to research.
How did you first become interested in market research?
My interest in market research dates back to my graduate studies. It grew during the time I worked in consumer marketing and has further developed during my years at Simba Information.
How do editors help ensure the quality of the research?
The Simba Information team is very collaborative in sharing information and confirming the validity of work produced.
Who uses the market research you help produce?
Simba Information research is used by traditional education publishers, technology companies interested in education, core curriculum providers, supplemental publishers, platform providers and educational start-ups. It is intended to help industry participants learn more about the market—including segment sizes and trends—and can help them hone their product plans.
How long does it take to produce a report?
Reports produced in any given year most often are a culmination of 12 months of research, interviews, educator surveys, market analysis and forecast development.
What sources does your research draw from?
Throughout the year, I interview educators and company executives about various aspects of educational publishing. I also attend conferences to gain insight from educators and businesses. Additionally, I review information and statistics provided by trusted third parties, like the U.S. Department of Education.
What studies or projects have you worked on recently?
Recent reports include Mathematics Market Survey Report 2019 and Publishing for the PreK-12 Market 2019-2020, which will be released next week.
---
About Simba Information
Simba Information was formed in 1989 and is widely recognized as the leading authority for market intelligence and forecasts in the media industry. Serving the information needs of both traditional and new media organizations, Simba provides key decision-makers at over 15,000 client companies across the globe with timely news, analysis, exclusive statistics, and proprietary industry forecasts. Simba's extensive information network delivers top quality, independent perspective on the people, events and alliances shaping the media and information industry. Simba's tightly focused editorial and marketing teams meet these needs through the publication of newsletters, research reports, and industry events.