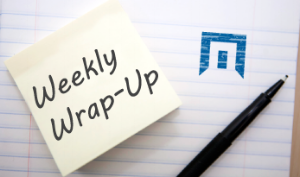 Scan through the latest blog posts from The Freedonia Group, Packaged Facts, Kalorama Information, Simba Information, Freedonia Focus Reports, The Business Research Company, and BIS Research.
Get expert updates on a variety of markets including lighting, nonwovens, pets, IVD, education, and much more.
Improved affordability and energy efficiency, as well as regulatory trends, have led to high demand for LEDs.
Retailers, hoping to challenge big-name household brands, have made significant quality improvements to their private label nonwoven consumer disposables — including baby care products.
Packaged Facts shares a list of recent acquisitions including General Mills purchasing Blue Buffalo, Cargill acquiring Pro-Pet, and many others.
According to Kalorama Information, China is the most attractive IVD market in the developing world and among developing nations. Find out more on the blog.
Discretionary funding for the Department of Education in 2018 will be $70.87 billion, up 5.9% from 2017 — a positive for companies that provide goods and services to schools.
In the past 10 years, drycleaning businesses suffered from the growing popularity of casual, easy-care clothing. To retain customers in this challenging environment, many drycleaners are focusing on providing added convenience to consumers.
Freedonia Focus Reports traces the treatment for hepatitis C, which followed an epic climb and descent in its product lifecycle.
The FDA is aiming to cut the time-to-market and the development costs for new drugs, which will drive growth for the biologics market and for biologics companies.
LiDAR is a revolutionary technology for airborne mapping that can be used in many different industries including aerospace & defense, oil & gas, mining, and more.