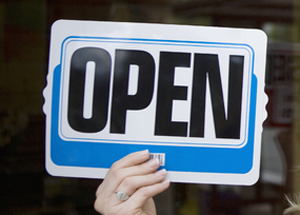 Many entrepreneurs hope to be the next Mark Zuckerberg. But even with an innovative idea, it's difficult to launch a successful enterprise on your own. That's where start-up incubators come in — these innovative programs offer would-be entrepreneurs expert advice, community support, and access to an influential network.
Some well-known start-up incubators are private, while others are sponsored by universities. About 32 percent of North American business incubators are run by academic institutions, according to the International Business Innovation Association.
What value do campus incubators provide?
Many start-up incubators are designed to model co-working spaces, and they may include labs, cafes, and mentoring staff. To join, students must apply for admission and submit a business plan for consideration. Many incubators can be quite selective and closely monitor the performance of participating businesses.
Campus incubators provide a space for students to connect with like-minded entrepreneurs, learn best practices, and seek funding from investors. They not only help students develop hands-on entrepreneurial skills, they can also contribute to job creation and promote university-industry collaboration.
What are the top university business incubators?
UBI Global's rankings provide insight into 300 of the most innovative campus incubators around the world. The rise of business incubators is truly a global trend. UBI Global identified successful incubators in the United Kingdom, Australia, Chile, Canada, Taiwan, Sweden, Brazil, Denmark, and China, among others. Its top five university incubators in North America include:
Rice Alliance for Technology and Entrepreneurship, Rice University
Digital Media Zone, Ryerson University
TEC Edmonton, University of Alberta,
VentureLab, Georgia Institute of Technology
PSU Business Accelerator, Portland State University
Interestingly, UBI Global found that top schools like Stanford, Columbia, and Berkeley were not producing the most promising start-ups. Less prestigious schools often made a more significant economic impact, according to Poets and Quants.
How can market research help entrepreneurs?
In order to develop entrepreneurial skills and launch high-growth business ideas, students need access to updated market research reports and real consumer insights. Market research is crucial for a variety of important tasks — from analyzing the competition, to creating products consumers need and want, to choosing the right marketing strategies.
Many university programs subscribe to market research services to provide students access to relevant reports. More than 100 major universities use MarketResearch.com Academic to offer students the same data-driven insights used by global corporations and professionals in the field. These timely reports give students a unique industry perspective, including:
Competitive analysis
Buyer behavior
Market trends
Demographics
Company profiles
Product reports
With these insights, students can ground their business plans in objective data and expert analysis — learning valuable skills in the process and increasing their chances of success.
Learn more about MarketResearch.com Academic.
Related Reading