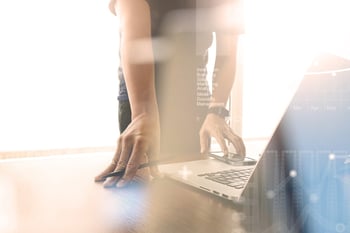 Is there a real market for my product or service? If so, how big is the need? Will customers actually buy what I plan to offer? Entrepreneurs face these critical questions every day.
Maria Nass, an MBA student in the MIT Sloan Fellows Program, grappled with these same issues during a class called Disciplined Entrepreneurship. She spoke with us about her experience using market research from MarketResearch.com Academic to assess customer needs and size up the market for a potential startup idea. Read the interview below to learn about her approach to developing data-driven insights into the target consumer and the market as a whole.
Can you tell us how you approached your startup research?
In our class, we had to evaluate whether a startup idea was worth pursuing. We weren't just focused on coming up with product ideas. We also needed to understand the market and whether there was a real need and a problem to be fixed.
The startup idea I worked on was related to gift cards. There's a lot of money wasted in leftover balances on gift cards when people just leave them in a drawer and forget about them, and we thought a startup may be able to address this problem. However, companies that sell gift cards like Amazon and Walmart are not required to provide data around the use of gift cards and how much money is left unspent, so this made it difficult for us to size the market.
Where did you find the information you needed to estimate market size?
Initially, we tried to look for publically available data or estimate an amount based on our own experiences with gift cards, but we really needed unbiased information about the U.S. population overall. If we calculated the information from our own usage of gift cards, it might be skewed toward a higher income demographic and not accurately reflect the entire market.
So we read the Packaged Facts report titled Commercial Payment Cards: U.S. and Global Market Trends, 10th Edition that we obtained through MarketResearch.com Academic and found helpful information. The tables in the report showed survey data of real people and explained the balances they had left on gift cards. This allowed us to gauge the size of the market and the severity of the problem. This data isn't available elsewhere, except in the Packaged Facts report.
Would you use a market research report like this again?
I would definitely use market research reports like this again, especially if I was working for a company that gave us access to this information, or if it was available at my university.
The information in the report was really concise and easy to read. I appreciated the quality of the research. Finding the data we needed in the report was straightforward and fast. The report also had information on important trends.
It would be difficult, if not impossible for us to pull all this data together accurately from publically available information. Not all the data can be drawn from equivalent sources, and we might double count something. If we blended different data sources and estimates together ourselves, we couldn't be sure our findings were reliable. But the market research report we used made the information really clear.
There are a lot of resources available at MIT, but most of the information is too high-level and would not have worked for a project like this, but the market research report gave us the specific information we needed.
---
Learn More About MarketResearch.com Academic
Market research reports like the one Maria used for her project are available to students through a university subscription with MarketResearch.com Academic. This popular research platform is used by more than 100 top colleges and universities, and provides students and faculty with the same business-critical market research used by professionals around the globe.
To learn more about this powerful research platform, please visit our website or contact Lisa Raker at lraker@marketresearch.com.
Related Articles